Direct Driller Magazine is launching a new arena area at Cereals 2024 to help arable farmers and agronomists who want to incorporate regenerative practices in to their day to day farming life. With the theme "Profiting from Regenerative Farming", this interactive seminar space will be extremely beneficial for all attendees to join and take part in over the two day arable event.
Direct Driller @Cereals will include a new concept direct drill arena, exhibition stands and hub spaces, cover crops and wildflower plots, four speakers / seminars, hospitality areas and more.  Tickets will include a VIP parking area, breakfast, lunch and a chance to meet all the speakers on the day (tickets go on sale in January 2024).
"The majority of farms are not regenerative right now but all should be investigating which regenerative processes can help improve their farms profitability over the short and long term" says Chris Fellows, editor of Direct Driller Magazine. "This new and exciting area that we are working on for Cereals '24 is the perfect opportunity for any one and everyone to come and learn about regenerative farming, to understand how these practices can help them move forward with their own day to day farming life, whilst keep up with the Sustainable Farming Initiative (SFI) demands. We are really pleased to be working with Cereals this year and we look forward to creating a helpful area and environment to support the farming community."
"There are also wider benefits to networking with other farmers who are interested in similar subject areas" says Clive Bailye. "Regenerative farming is not black and white. Listening to different people will help you reach your own decisions on what's right for your farm. The landscape is changing because of the way we are now being asked to farm. BPS payments will no longer exist soon and the SFI scheme will be in full flow. If you want to claim for this payment, you've got to have the latest knowledge of how to manage your farm in relation to being sustainable with regenerative practices. Direct Driller @Cereals is an exciting new venture to which we are sure will be beneficial to all Cereals attendees wanting to know more about this intricate subject."
Alli McEntyre, Cereals Event director says "For several years, Cereals' visitors have requested information on how regen can make sense within their farm budgets. We are so pleased to partner with the team at Direct Driller Magazine to provide a practical, cost-effective approach to what can often be seen as blue-sky thinking. We are sure visitors will take away a great deal of knowledge from these seminars and demonstration programmes, as well as the event being an enjoyable day out for visitors too."
Direct Driller Magazine has gone from a niche subject matter to one that now appeals to all farmers and agronomists who want to drive profitability. The new SFI rules mean that farms will get paid in the short term for regen practices, the question is really, which options suit which farms. Direct Driller @Cereals aims to help all farms with these questions.
The two-day Direct Driller @Cereals event is being held alongside Cereals at its new site this year – Bygrave Woods at Newnham Farm, Hertfordshire – on 11-12 June 2024.
Trade, Exhibitors and Sponsorship
For information on the drill arena, stand exhibiting, showing off your cover crop and wildflower species, speaking or sponsorships opportunities at Direct Driller @Cereals, please get in touch with Gareth Jones at Agri Web Media – gareth@agriwebmedia.co.uk or call 07541 864894 / 01543 396770.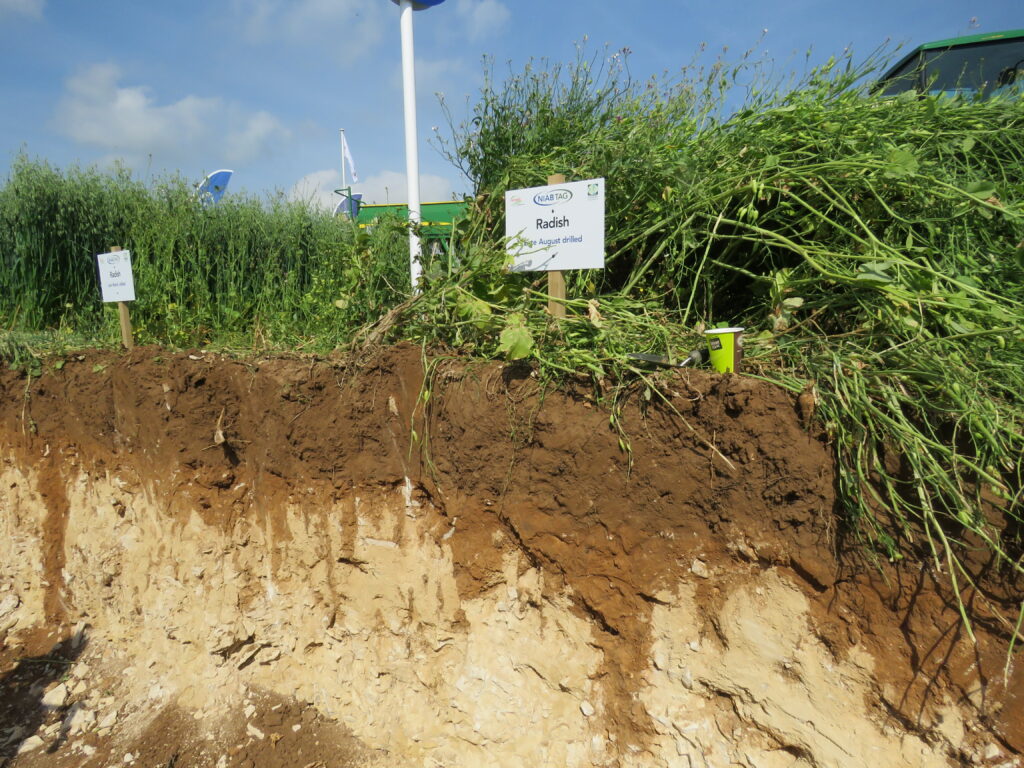 International Visitors
If you have never been to Cereals in the UK, maybe this is thing that gets you to come in 2024. Here are some stats from what to expect from the main show.
Cereals has 17000 visitors over the 2 days mainly arable farmers and agronomists, there will be over 450 exhibitors in 2024, 200 working demonstrations and acres of crop plots to walk around.
Within easy distance of Stansted airport, Bygrave Woods at Newnham Farm is a great location if you want to fly in to see the show.