SUBMISSION TO FARM CONTRACTOR & LARGE SCALE FARMER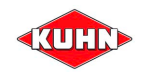 Customer-first philosophy sustains fifty years of growth
UK agriculture has seen considerable change in the past fifty years, with advances in farm machinery technology arguably one of the greatest examples of progress. Alongside massively increased working widths and capacities, the industry has seen innovation in techniques, significant automation, and new levels of precision application that would have been unimaginable half a century ago. Manufacturers have come and gone within this timeframe, but one that has endured and adapted – going from strength to strength – is KUHN Farm Machinery, which celebrates its 50th anniversary in the UK in 2020.
Founded by Dennis and Cath Hollins in 1970 as the UK subsidiary of the French company KUHN SA, based in Saverne, the business began as a modest operation with limited premises in Wellington, Shropshire. The initial offering to the UK market comprised a small range of grass machinery and some power tillers – a far cry from today's extensive range that encompasses arable and livestock sectors and includes just about everything from primary cultivations through to crop protection.
The company's longest standing employee is Peter Morris. He joined as parts manager in 1976 and has been integral to so much of KUHN UK's progression over his 44 years, holding a variety of roles.
"Supplying spare parts always has been an essential element of the business and this has been transformed over the years," says Peter. "In the early days, urgent orders would come in by phone to Mrs Hollins' home, which was about a mile from the depot. We would travel to and from the Hollins' house, twice a day, to pick up urgent parts orders and then despatch them through 'weigh and pay' at the railway station, or on Securicor. Less urgent parts orders came in by post and packages were sent out via the Post Office, using Data Post. As the business grew KUHN was at one point the biggest user of Data Post in Telford."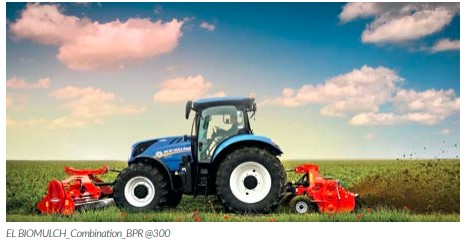 Maintaining parts supply efficiency has always been a priority for KUHN, and the company pioneered online ordering in the UK in 2005 with its dealer network. During 2015 and 2016, the department underwent a major refurb, modernising its fully dedicated parts facility at its current seven-acre site in Telford. KUHN UK now has just over 6,500 parts lines in stock, despatching 70-100 orders on average per day to customers with an average annual pick rate of 97% being maintained.
"The system we have today, with the capability of next day and through the night delivery services for a huge range of components, is a long way from the six wooden racks and manually recorded system of the 1970s," adds Peter. "Nevertheless, the philosophy of delivering what the customer needs, as fast as possible, has remained constant." KUHN UK parts manager, Daniel Banks adds: "It is now possible for us to supply 95% of parts to KUHN dealerships across the country before 8am, offering dealers and farmers the best possible service."
Being customer-led is a theme that perpetuates throughout KUHN UK's history, with landmark developments such as the introduction of power harrows being a good example of how the company has responded to farmer demands. The company sold its first power harrows in 1980 and by 1996 was delivering over 1,000 units per year onto UK farms.
"Power harrows provided a major breakthrough for KUHN through the 1980s and 1990s," says the company's national sales manager Duncan McLeish, who joined as an area sales manager in 1985. "The KUHN machine has always been built to last and went a long way to establishing our reputation for strength and reliability.
"There was significant demand for four metre machines in the 1990s, and we developed a transport kit for these wider machines to allow UK farmers to have the working capacity they wanted whilst still being able to comply with road transport regulations. KUHN UK was also directly involved in the development of the first six metre folding power harrow, again being responsive to farmer demand."
Sales of power harrows continue, with combination units incorporating the Venta pneumatic drill remaining a sector-leading implement, but KUHN has also embraced the move towards minimum tillage. The company now includes a range of minimum tillage cultivators and drills, alongside its more conventional soil preparation and crop establishment range.
Growth of the KUHN UK business over the fifty years has been a combination of organic development, partnerships and acquisitions. Fertiliser spreaders first came into the KUHN UK range in 1985 through the partnership with the German manufacturer Rauch, with this continuing to the present day with the highly successful MDS and Axis machines leading the market. 1987 saw the introduction of KUHN ploughs for the first time, following the acquisition of Huard, and the take-over of Audureau in 1990 further strengthened KUHN's offering in the livestock sector with the introduction of bedding and feeding equipment. More recently, KUHN has entered the crop protection sector, with the acquisition of the sprayer company Blanchard in 2008. Balers and wrappers entered the range a year later when the company took over the baler division of Kverneland Group, complete with the factory at Geldrop in the Netherlands.
To support its expanding product range, KUHN UK has invested in a high level of support to its dealers and end customers. This took a significant step with the establishment of a technical and service department in 1984, and this has grown significantly in more recent years with the appointment of regionally based product support engineers, product specialists and a dedicated marketing department. Managing director Siân Pritchard instigated the expansion of the product support function around ten years ago as part of a wider recruitment drive that has in the past three years seen a 25% increase in the headcount for KUHN UK.
"We're continuing with our commitment to deliver the very best technical support back-up to our customers," she explains. "Our investment in people is consistent with our success in increasing sales and a continuing drive to grow market share in priority product areas.
"Having more people on the ground is being noticed by our dealer network and is becoming an important differentiator for the business. It's a crucial factor in ensuring we achieve our goal to push UK sales figures to new heights and to provide a more complete, efficient and thorough service to our UK customers."
Since its humble beginnings in 1970, KUHN UK has been part of a rapidly developing agricultural industry. The company has stayed relevant, and maintained growth, through innovation and continuing product development, and the aim is to continue the upward curve with an ever-improving offer.
"Strength and reliability have been core values for KUHN since the start, and these principles have led to strong relationships with dealers and end customers," says Siân Pritchard. "Going forward, it's essential that we maintain these principles and lead the way in electronics and precision agriculture. We also need to continue to offer the best in terms of servicing, warranty and finance, and ensure we maintain the very best customer communications. "I believe that with new initiatives like the MyKUHN customer portal, and innovations like our Click & Collect feature for ordering parts from the dealer, we are fit for the future and ready for the next phase of the agricultural revolution."