In Autumn 2022, Anglian Water announced a grant scheme inviting farmers from across the catchment area to apply for funding of up to £7,500 towards innovative ideas that would help them to improve water quality, reduce chemical use and support the improvement of soil health.
A total of 65 farmers were awarded grants for innovation shortly before Christmas and part of the mission is to encourage change of practice for the long term with precision agriculture, reducing pesticide and fertiliser usage, and soil erosion as well as building long term business resilience, with farmers being part of the solution.
Two stand out applications that the water company supported included assistance to Richard Heady, a mixed livestock and arable farmer from Buckinghamshire, with a stubble rake to combat a challenging slug problem. Also Clive Pullin, a dairy and arable farmer from Silverstone on the Northamptonshire / Buckinghamshire border, wanted support with the purchase of a strip till preparator to improve root establishment for his maize cropping.
Talking to Clive Pullin he explains 'We farm on heavy clay here at Parkfield Farm. Our machinery has to work hard and our diesel usage is high.'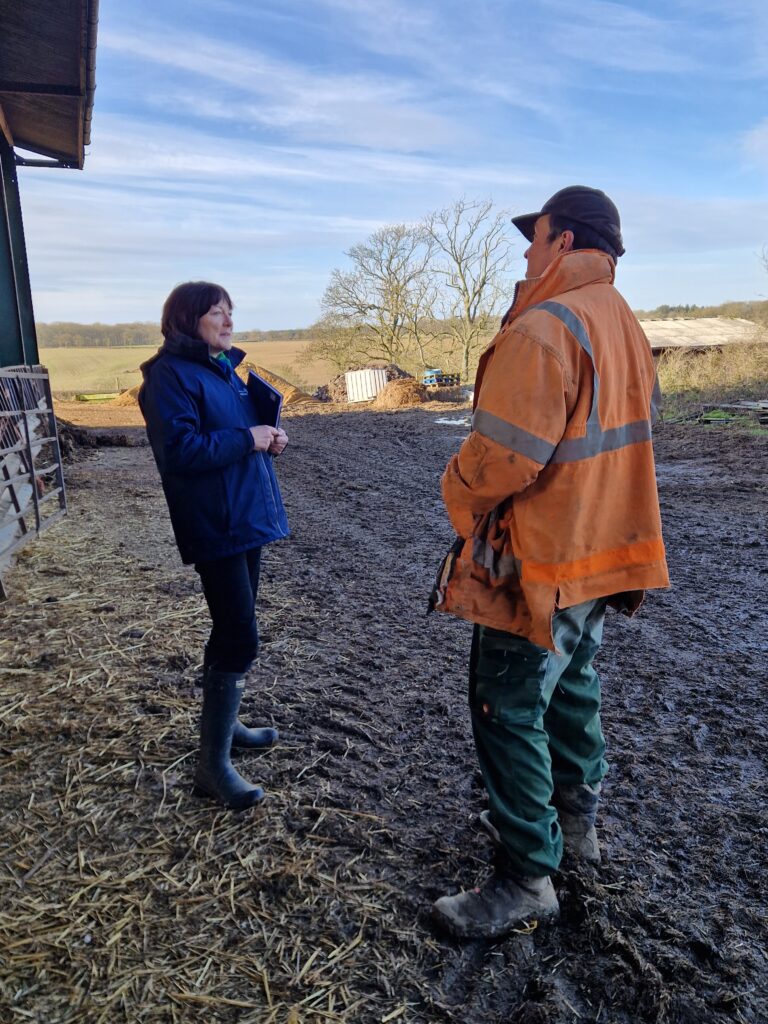 Clive has been adopting a zero till approach to his land management for some years, with some of his peers deeming him as 'raving mad' for this method (for adopting innovative farming systems ). Clive was inspired by a trip to Australia, where he saw farmers were using a strip till method to use old roots to retain moisture and reduce soil loss. He thought he could apply this technique to his fields, removing the need to plough, improve drainage, reduce disease risk and top soil loss. Clive commented that 'he was fed up with seeing his top soil blowing away or heaped up in a corner of the field.'
Clive saw the Grange Machinery Strip Till Preparator at the Midlands' Machinery show and admired how useful this piece of kit would be in establishing his 'lazy rooted' maize crop. With adjustable discs operated from the cab, lightweight, developed and trialled by a small team of farmers, this innovative piece of kit could improve crop establishment, reduce soil compaction and combat the need to use the plough again.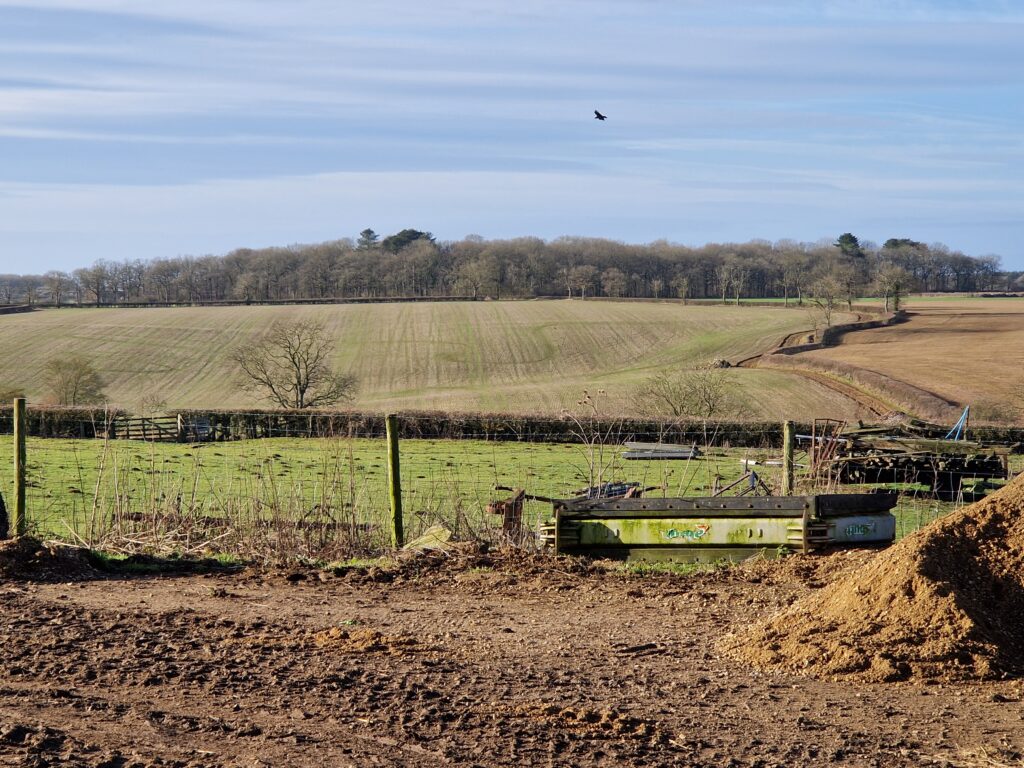 Clive saw the Anglian Water grant advertised in the Thrapston Market Report and discussed a grant application with Anglian Water's Catchment Adviser. With the grant match funding up to 50% of the cost of the strip till, it has made the initial outlay more palatable and allowed Clive to place an order for the drill. Clive is aware that it will take time to recoup his own financial outlay however he does expect to quickly achieve improved retention of water, soil and nutrients; reducing overall inputs, soil damage and diesel costs.
Kim Hemmings, Anglian Water's Catchment Advisor for the Tove and Ouse Valley commented 'We are delighted to support Clive with his grant application. Maize can be a high risk crop because sediment and nutrient losses can be greater than with other arable crops. These losses can result in higher pollution concentrations in raw waters abstracted for drinking water, which increases the cost of water treatment. The use of the drill will build the soils' resilience to extreme weather conditions, improving soil moisture capacity during drought and the soils' field capacity to hold water in wetter conditions. In addition, Clive practices multispecies cropping to improve maize protein which further protects against soil and nutrient losses, providing both agronomic and environmental outcomes'.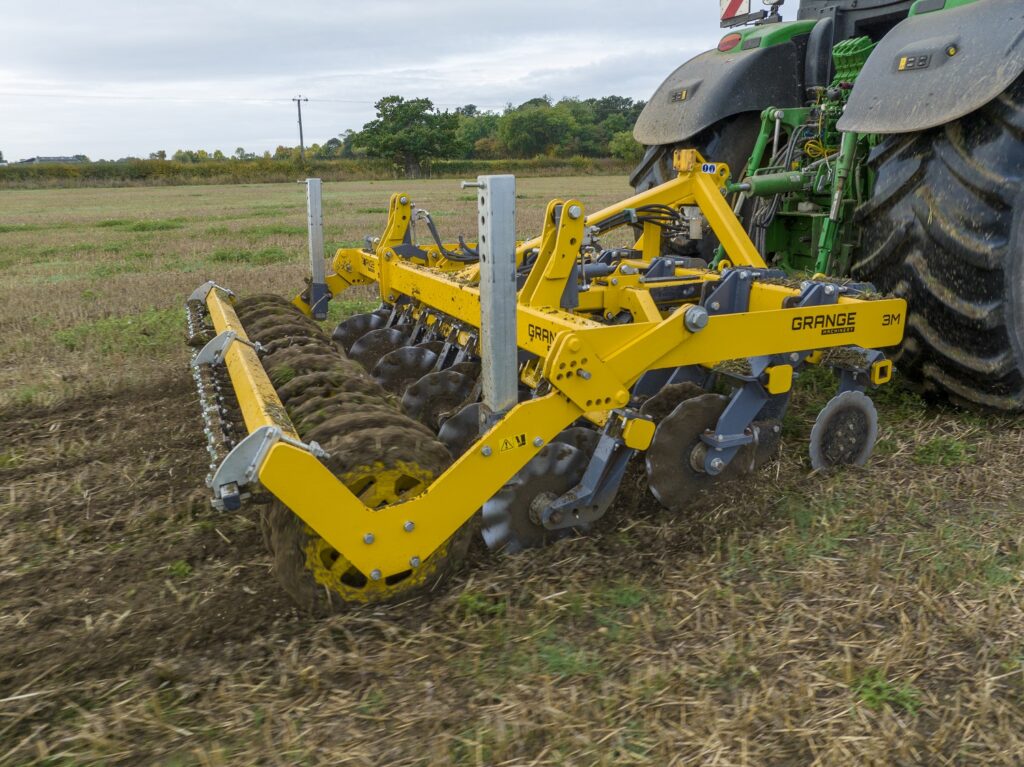 Similarly with Richard Heady's application for funding toward a stubble rake, he could clearly demonstrate what benefit the grant would make to his business whilst improving water quality and soil health.
Richard commented ' We have a big slug problem and struggle with seed germination after the crop has been drilled. Our combine doesn't spread the straw effectively and has allowed slugs to be prevalent, eating our cereal crop as it emerges. We have heavy soil and have large bare patches due to slug attack. '
Two thirds of the 420ha farm is dedicated to cereals and beans, used to feed his store cattle which he sends to Dunbia for processing. Richard hopes that the stubble rake will destroy the slug eggs by burying them but also removing their opportunity to breed, hence treating the cause not the effect.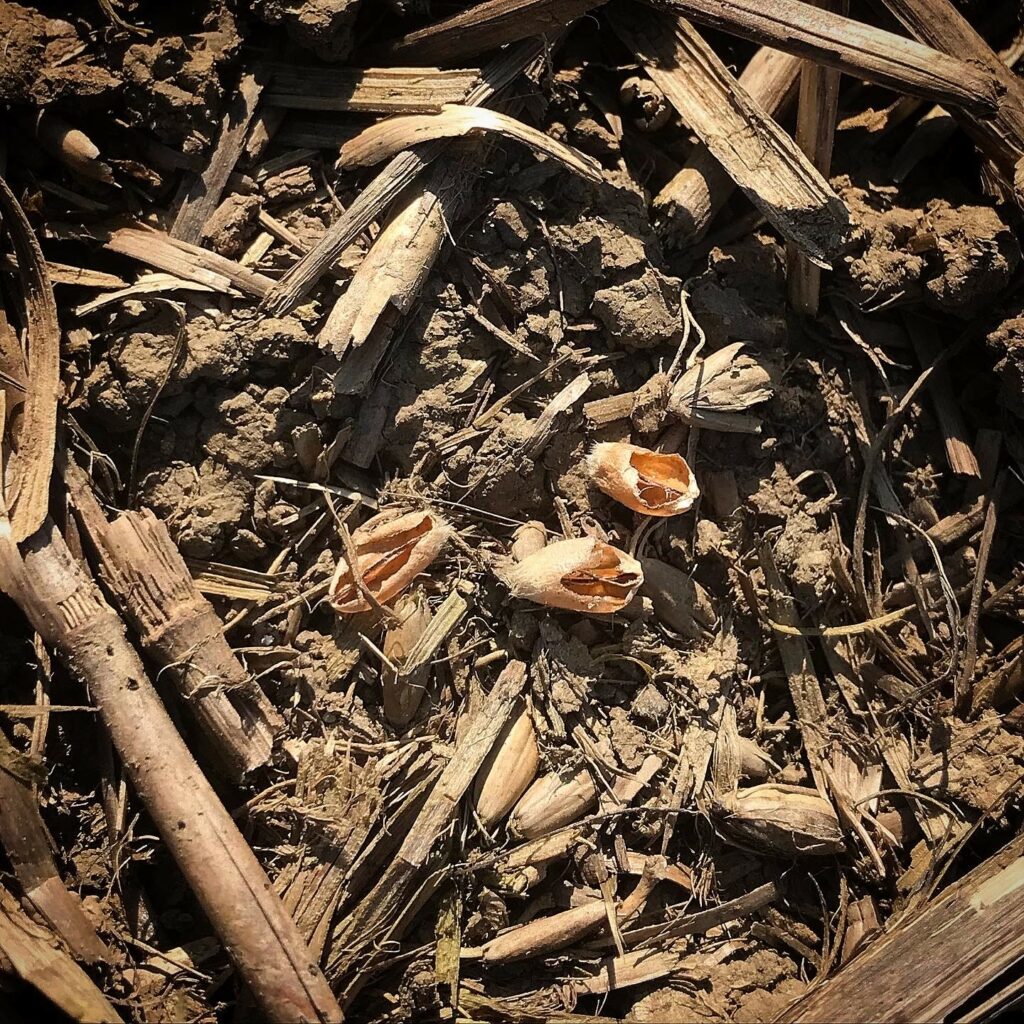 Richard has adopted a more holistic approach to his farming methods and is equally hopeful to reduce reliance on chemicals. Long term Richard sees that his crop will have a better establishment, an increase in yields, as well as a reduction in diesel and fertiliser, hence why he is trying to put these controls in place.
'I saw the grant advertised on Twitter, Richard commented. Anglian Water have been really flexible with being able to choose either a brand new piece of kit or second hand, whatever works best for my farming set up.'
Anglian Water hope to roll out more innovation grants in 2023, opening applications by late Summer which is to be confirmed. You can find out more information by contacting your local catchment advisor or visiting: https://www.anglianwater.co.uk/business/help-and-advice/working-with-farmers/ or follow on Twitter: https://twitter.com/AWCoastCountry