This year has been an incredibly busy year for us. We sent our first DSX seeder to our customer in February 2020 and have now manufactured over 20 which has been a huge effort from our team.
We now have DSX seed drills in the UK, Tasmania, New Zealand, Germany, Denmark and France. We also build planter frames, planters and soon strip-till units. We have faced a global pandemic that has not been seen before in recent history. Supply issues have been there to be dealt with – and that has not been helped by one of the wettest autumns on record which led to earlier demand for sold seeders. We are a UK company based near Spalding in Lincolnshire. We firmly believe in employing local people and as such we are a significant employer in our local area.
We invested over £500,000 in a semi-automatic blast and paint line, we did this to ensure a high end premium finish that the major OEM's are using. This preparation and paint process forms part of our whole business model, to produce premium, long lasting machines that are upgradeable over time. We believe this is the future in machine manufacture to allow the entire agricultural industry to become more sustainable and to counter the ever-increasing operation costs.
Our assembly hall works on a bay principle. We aim to have all the parts arriving in the bay for each machine just as the assembly team want to assemble them onto the seeder. This requires a lot of coordination with our purchasing department as the only thing that is the same about every seeder we build is that each customer has a different specification.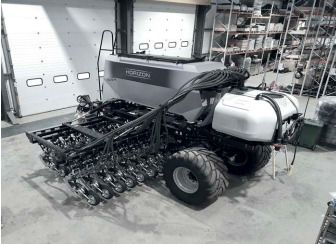 Once the machine is assembled, we then spend a day inspecting it. The machine is connected to a hydraulic test rig and every function is checked to ensure leak free operation. The machines controller is programmed ready for delivery – with all electronic functions also being checked.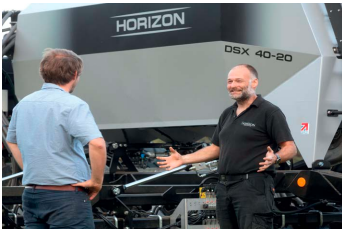 We are passionate about the entire manufacturing process from design to PDI and although it has not been easy to setup so quickly, we have a great team and are proud to be where we are today. There is a great ambition I feel pre and post Brexit for the UK manufacturing industry to thrive and it has been great to see British farmers choosing British made products. The DSX has been designed to be modular.
This means that should your needs change you can add or remove parts to the machine. It could be that you need to go up a size and make your 4m machine a 6m machine. We can sell you the parts accordingly so that you do not need to purchase a new seeder. Same goes for liquid, row cleaners and automatic downforce. When we did this we realized that we would need to make the seeder long lasting and robust. It's been designed with high quality bearings, bushes and parts as possible to ensure a good longevity.
We back all of our machines with a two year manufacturer's warranty. We carry a good inventory of stock ensuring that most crucial parts can be supplied on a next day basis. We have invested heavily in our people and have a dedicated service and parts team.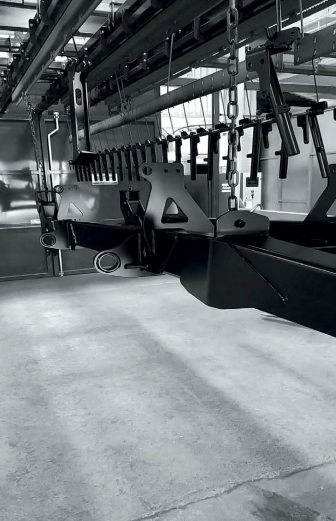 It is very important to prove and demonstrate the agronomic advantages of our opener and options. We have to give the user a return on their investment and as time goes on we will run studies and detail results on our website which will be independently verified. We also hope to welcome people back to our farm for open days when restrictions lift. We wish everyone the best for this autumn drilling campaign!
If you would like any further information about our products please get in touch with us. Our contact details are as follows: 
Sales + technical advice:
Tom Carnell (UK)
Tom.carnell@horizonagriculture.com
Mobile: 07487 387265
Service:
Jon Gray
Jon.Gray@horizonagriculture.com
Mobile: 07551 908595
Spare Parts:Lee Graves
Lee.graves@horizonagriculture.com
Office: 01945 440999
Mobile: 07368 237149