CAN'T AFFORD A CROSS SLOT, THINK AGAIN…

The Cross Slot from New Zealand has for many become the pinnacle of drills, with unique coulter, ADF technology and heavy build quality that was second to none. This unrivalled quality came at a price, built in and imported from New Zealand any Cross Slot Drill that arrived in the UK or Europe represented a significant investment for the buyer.
We are excited to announce that things are changing. Cross Slot drills will now be built in Europe bringing the unique NZ designed coulters together with a frame built in Europe and electronics from Germany. With this new process comes better efficiency and a new pricing structure for what has always been the "Rolls-Royce" of no-till drilling machinery.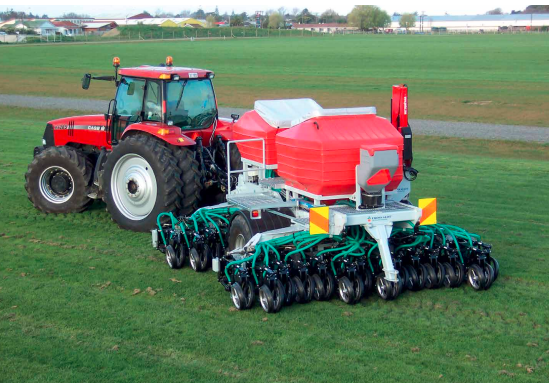 The Cross Slot branded drill will be the only drill to feature Dr Bakers coulter design in the UK and Europe, branded and in the familiar red/ white colours of the original New Zealand built Cross Slot machines. In a world where other manufactures seem to constantly be raising prices Cross Slot prices are now set to drop significantly in both Europe and the UK. If you weren't considering a Cross Slot before, now you should be. If you have always thought highly of the technology and quality build that comes with a Cross Slot drill but felt it was out of your price range – think again.
For more information about this exciting development contact us askus@CrossSlot.com