Creating a Smarter Water Catchment in the Evenlode – Thames Water No Till & Cover Crop trial
Thames Water has recently started a No Till and Cover Crop trial in the Evenlode river catchment as part of its 'Smarter Water Catchments' initiative. The company's work, alongside colleagues from Atkins and Natural England, is helping to encourage water sensitive farming across the Evenlode catchment and to reduce run-off of phosphorus from farms and fields into local watercourses. The project has a number of components in addition to the No Till trial, including an agri-environment grant scheme and advice service.
The River Evenlode catchment lies to the west of Oxford and is in the Thames river basin, partly within the Cotswolds AONB, with the river flowing from Moreton-in-Marsh to Eynsham over a distance of more than 75km. Thames Water is particularly interested in exploring whether a 'no till' approach reduces the loss of soil and, in particular, phosphorus, to watercourses, while improving soil health. The company is also interested in whether the approach can increase farm profitability and efficiency.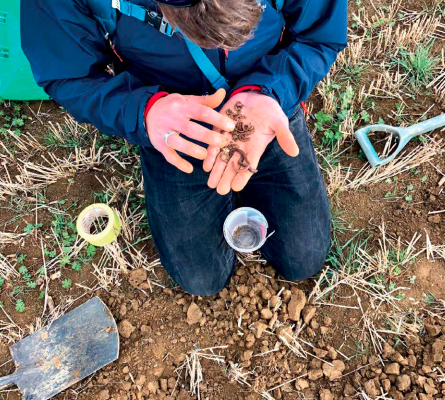 The trial started in September 2018 and is designed to run for five years, with research support from Innovative Farmers. The trial is farmer-led, allowing participants to test additional topics such as soil health, nutrient application and cost vs yield. Thames Water is supporting its trial farmers in exploring the challenges and benefits of the no till and cover crop approach by offering funding for machinery costs and cover crop seed provision for the no till fields. The aim of this is to remove some of the risk involved in trialling the approach. Field scale soil and water quality monitoring has commenced and will continue throughout the trial. The company looks forward to reporting on some of the initial results from this project in future publications. If the trial is successful, Thames Water will be looking to work with other farmers and land managers to promote this approach in other parts of the Thames River Basin.

For more information, please contact the Evenlode project team from Atkins and Natural England. Jay Neale, Atkins (jay.neale@atkinsglobal.com) or Sarah Olney, Natural England (sarah.olney@ naturalengland.org.uk)