NOVAG SET FOOT ON ENGLISH GROUND

"At the beginning of our story, we started working with Baker No-Tillage Ltd, a manufacturer from New Zealand, to source openers for the first machines we designed", says Ramzi FRIKHA, export manager and company founder. This partnership did not work, due to strong disagreements about improvements to be made to the technology and general business terms. But the early Novag team followed its vision and developed their own opener, with agronomical advantages and efficiency in mind. This is how Novag was born. First farmers from France put their trust in the young company and in their drills, and then, Novag began exporting across Europe, Russia, and even Canada. Our modern no-tillage seed drills, designed and produced in our new factory at Fressines, ensure greater yields and reduced costs.
Awakening the microbes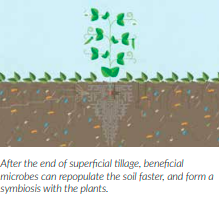 We believe that key for outstanding yields is right under our feet: healthy soils. To get to that point, our Novag system aims to end soil disturbance and superficial soil preparation for good, stimulate and protect soil life, and cut down working hours, fertilizer, and chemicals rate. The T-SlotPlus is the tool to really make it possible. Our openers make this slot using a combination of 2 winged blades, one at each side of a central notched disc.
R&D of the perfect opener.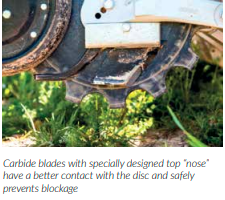 Creating the perfect opener has never been an easy task. Our machinery design is the result of 8 years of continuous development. One of our focus has been to simplify the daily use of the machine while increasing performance and output. User feedback allowed us to rework the T-Slot itself. We created a new blade shape in order to get rid of unwanted blockage, that were otherwise common on certain sticky soil types. In parallel we designed a new type of disc with smaller scallops, increasing penetration and accuracy in stony field or areas with hard clay contents.
The durability of the openers is one of Novag's strength. The parallelogram joints rely on extremely long lasting, lubrication-free composite bushes. And regarding the other parts, a view at the frames speak for itself: nothing can go wrong.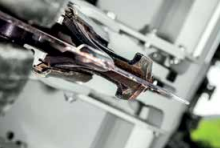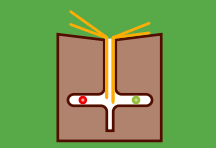 The optimal T shape offers a smart solution to fertilizer placement, and, on top of this, is often the only process to obtain a well closed slot in all types of soils, including clay soils that are plastic and do not crumble. This factor alone is decisive for sowing in dry conditions and for protecting seeds against slugs, birds, and many others.
Planting through heavy straw
On straw covered fields, other notill technologies with discs all have hairpinning problems. Straw tends to catch the seed in a net, and thus it will not have a good enough contact with the soil. In addition, the decomposition of the straw will then release substances that will decrease germination.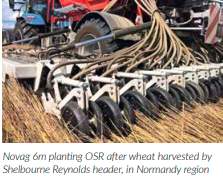 The seed placement with Novag machines is not affected by heavy residues at all, it is even made better by them. The straw still enters the furrow like with any disc drill but is not in contact with the seed thanks to the shape of the T. Because the seed is dropped by the blade and does not fall directly into the disc furrow.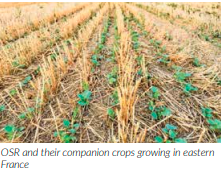 Yes, we know the possible alternatives to the T-SlotPlus. Why not removing the straw first, doing superficial tillage, using a high disturbance tined drills or" strip till" drills, cutting the crop "high" with the combine, following by sowing and then mowing/mulching…? These solutions generate more costs and/or slow down the process of soil improvement. Healthy soils lead naturally to healthy profits. With the Novag high yield no tillage system, you can restore high profitability to the farm. And, even more, there is the farmer's personal health with less tractor hours.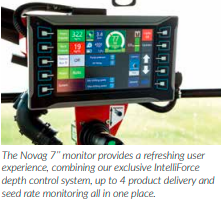 Electronics designed inhouse
Successful direct seeding starts by finding the right settings on the drill. Therefore, we created our own monitor and drill electronic system. There, all drilling parameters are shown in a unique way, focusing on pressure and seeding depth accuracy All models feature our exclusive IntelliForce depth control system as standard. This allows the drill to automatically handle changes in the soil type. The downforce in the opener cylinders is then automatically adjusted on the move, according to the soil resistance, in order to maintain constant seeding depth and perfect slot closure. Once you have tried this system, it is impossible to go back.
See you at Groundswell
This year is a premiere for Novag. For the first time a Novag machine will set foot in the United Kingdom, at the 2019 edition of Groundswell. So of course, we are focusing on the expectations of our British neighbors, who are facing many of the new farming challenges connected to weeds and soil health. Those same issues have already made their ways to our own French farms as well. We will keep posting in Direct driller following issues, with more detailed farmers (and earthworms) testimonial.
Let 's start gaining ground together! To read more scan the QR Code