With losses in agrochemistry continuing, more variable growing conditions predicted and the need to move to more
sustainable production, individual choices around seed will have an increasingly important impact on crop production
efficiency, industry specialists believe.
The most important day of a crop's life is the day the seed is sown and this is likely to be even more important than ever in the future, says agricultural innovations consultant Dr. Tony John. "Whilst precision farming and robots will do much to improve the efficiency of our production in the future, genetic development will undoubtedly do the majority of the 'heavy lifting' in meeting the demands of sustainable and responsible intensification in the future," he says. "Whilst much of this will be down improved traits and performance available, a lot will be due to the knowledge and data associated with the seed chosen."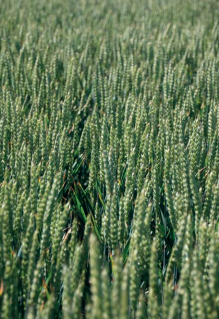 With over 25 years experience in international agricultural research, director level positions in commercial agronomy and a current role advising the UK government's Department of International Trade (DIT), he believes integration of biology and data at farm level will become increasingly important. "Seed and genetic development will have a fundamental role to play in helping producers meet the challenges of the future and will go a long way to replacing the level of inputs used to date. "Genetics have the opportunity to replace the sprayer in its current form in many instances in the future, especially when used in combination with the other technologies that are, or will become available, as Agriculture 4.0 develops in the future."
Data, or more specifically, integrated data, is king, he believes "Systems that collect data and integrate it across all our farming operations have the potential to radically improve our production efficiency. "Such technology also offers the opportunity for the transfer of knowledge at a scale we have not seen before. "But at the heart of all these exciting developments lies the fundamental performance of what we sow in the ground in the first place and this is undoubtedly the next frontier of development as new breeding techniques speed up the process of traits from lab to field."
Helping growers mitigate against future challenges KWS UK knowledge transfer manager Dr. Kirsty Roberts agrees saying significant progress is being made in the development of traits and characteristics needed to help growers mitigate against the challenges of the future. "Sequencing of the wheat genome means we can better identify the genes controlling specific traits and with marker assisted breeding and genomic selection, we can increase the speed and efficiency of breeding.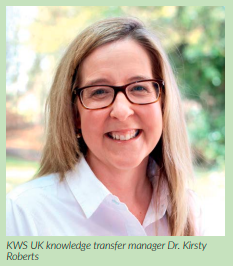 "High throughput phenotyping – inside in glasshouses and outside by via drones or tractor-mounted – is transforming the way breeders work. "Across the globe, KWS is now using robots and flying drones to continuously collect data in the fields and to evaluate this using artificial intelligence (AI). "Ongoing investment in this area means we are not only improving the amount of data we are now capturing it also means we are able to analyse it much more efficiently than before. "This in turn produces more accurate and faster breeding results plus an improved development process overall." So much so that Sowing for Peak Performance (SPP) is now a fundamental breeding objective that underpins all KWS genetic development now and into the future, she says. "SPP is based on the premise that 80% of what your crop can deliver is locked into the seed you buy and its match to your own individual growing conditions.
"Whilst you can fine-tune this with the correct Nitrogen levels, using fungicides wisely to protect it from disease and paying attention to basic management principles, once you've made your seed choice your production potential is largely set. "This seed choice is a primary decision that every grower makes every year and it will become increasingly important in the future."
Soil and cultivation method key
Seed choice could interact with cultivation method and soil management far greater in the future, she believes. "The less time you spend applying agrochemicals and fertilisers in the future, the more you are saving on labour, diesel and machinery wear and tear and, ultimately, replacement. "The less time and money spent on managing crops the less time you will hopefully spend in the tractor cab. "Less travel means less potential damage to soils and less time and money spent trying to correct the compaction problems associated with multiple wheelings and carrying out operations is unsuitable conditions.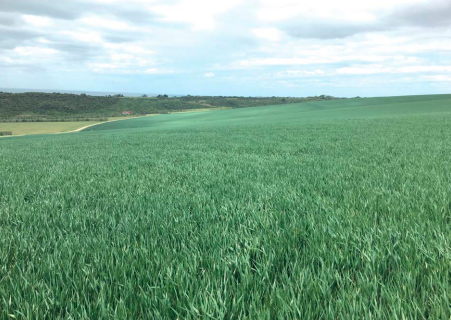 "For example, varieties that mature earlier result in earlier harvesting which in turn means you have more chance of avoiding the worst of the autumn weather and more time to prepare land properly in a manner that reduces soil damage to a minimum. "It also gives you a greater choice of crop options, whilst varieties with greater flexibility over drilling date avoid the problem of potentially undrilled fields that could be exposed to soil erosion over the winter. "In the future, we could have varieties less reliant on specific seedbed conditions with the real possibility of seed optimised for zero and minimum tillage operations." Tony John believes systems of production that are kinder to soils than current ones have to be a priority.
"Reducing compaction through excessive machinery travel is key but we will also have to focus on cultivation practices that are kinder to soil and nutrition practices that build the organic content," he says. "This could come from smaller machinery for applications rather than less travel or more vigorous varieties exerting greater competition against weeds which in turns reduces the need for heavy duty cultivations. "Building up the nutrient status of the soil could also come through greater understanding the interaction between varieties and the root biome.
"Developing a wider range of crops that fix N from the atmosphere will be another important contribution of enhanced genetics in the future, as will understanding more about soil's role in carbon capture."
Significant cost benefits
KWS product development manager John Miles says functional traits such as disease resistance, standing power and earlier harvest date can already simplify management and reduce production costs to a much greater degree than many currently believe.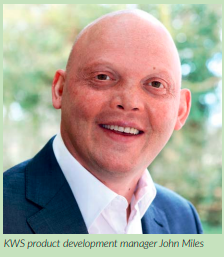 "Secondary factors such as savings in diesel, labour, machinery replacement and better soil condition can multiply the benefits many times over and help producers meet the requirements of integrated pest management (IPM) demands and environmental legislation much easier. "It's too easy to look at good standing power, for example, and think it's a trait that might save you a bit on growth regulators, but when you look at the risk with regard to the potential effects of lodged crops, the cost benefit implications are much more significant. "There are the initial saving on PGRs, but with lodged crops, costs can escalate per hectare when you start to factor in extra diesel, labour and machinery hours. "One of the easiest savings to be made will be trimming fungicide rates according to risk which is where using varieties with high levels of disease resistance can be worth up to £20/ha, he says.
"With sprayer costs being in the region of £10 – 15/ha and a day spent spraying likely to cost you around £120 in direct labour costs, the economic implications of reductions in applications can be highly significant."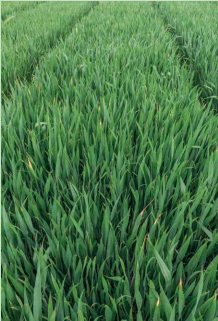 "Focusing on what a variety brings to your management in terms of functional traits alone could produce costs benefits equivalent to up to 20% of yield." This is borne out by the £231/ha additional benefits estimated for KWS Extase from combined potential savings in fungicides with premium retention and all the other benefits that go with these, he explains.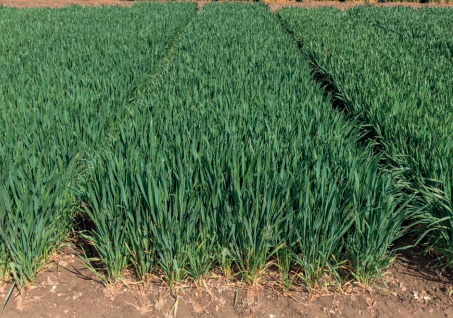 "This is before factoring in the cost advantages of earlier ripening and earlier harvesting and its effect on timeliness throughout the critical autumn period. "At approximately, £75 – £80/ha for seed on-farm, this suggests around a 300% return on investment is possible from functional traits alone before higher yields are accounted for. "Whilst developing new varieties and producing seed is always costly and time consuming for breeders, these gains represent sizeable opportunities for growers.
These gains are likely to be even more in the future." New trials look at varieties and cultivation methods A new trial set up by KWS aims to identify which varieties perform best in min-till and no-till situations and compare this to conventional cultivation methods. Over 20 popular winter wheats are being tested at a range of sites with early indications suggesting clear differences between different vareties, says John Miles. "Generally the individual varieties within the tilled plots were looking much more even by early summer compared with the no-till plots with top performers and faster maturing varieties such as Extase and Parkin looking visibly further ahead than others.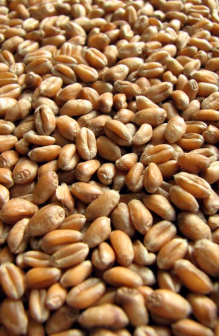 "In contrast the ones where no-till was used were more inconsistent within plots with some showing significant holes in the cropping which would result in yield loss. "Crop density was probably around the 550 ears/m2 in the tilled plots. Due to challenging establishment conditions in autumn 2019, the no till plots saw significant plant losses which look to have resulted in ear numbers below 300 ears/m2 Although full results will not be available until after harvest, an early summer assessment suggests the varieties doing the best are the ones with the highest tillering ability and strong early speed of movement in the autumn allowing better plants to establish, he points out. "The stand-out varieties in the no-till plots are Zyatt, Extase, Firefly, Parkin and Kerrin – all of which established well and kept ahead through the Spring but were also noticeably more consistent across their plots than many other varieties. "Whilst all varieties were grown at 350 seeds/m2 seed rates of 450, 550 and 650 seeds/m2 are also being looked at to see if there is a correlation between variety type, seed rate and cultivation method.
"There's a real possibility that in the future we will be able to identify not just the best varieties to grown in a no-till or min-till situation, but also the most effective way to grow them in terms of drilling date, seed rate and likely agronomic interventions."