Fentech Agri Ltd was established to incorporate the Simtech direct drill company into a more comprehensive systems approach to regenerative and sustainable agriculture. The core of the business model revolves around enhancing soil health and reducing input requirements. The goal is to achieve maximum yields with minimal input costs, ensuring a solid bottom line profit while simultaneously improving soil quality for future generations.
Direct drilling serves as a key component of the system, but it must be complemented by additional products. The systems are easy to understand and implement, and the machinery is designed to be user-friendly and low-maintenance. In addition to the established product line of Simtech Direct drills, which feature proven T-slot tines, Fentech Agri also offers ultra-low disturbance subsoiling products utilising Tillso tine technology. These products facilitate shallow annual or bi-annual restructuring by lifting and dropping the soil over a wing, creating vertical fissures for improved root establishment.
The tines have been developed to cause minimal surface disturbance, reducing the need for subsequent cultivations, preventing weed seeds from dispersing throughout the soil profile, and keeping fine soil particles on the surface. The "Advantage" product range is available in mounted and trailed formats, ranging from 3m to 6m. Optional extras include row cleaner discs, vertical tillage leading discs, opti-openers for cost-effective drilling of small seeds such as OSR and cover crops, as well as various roller types including the DD diamond packer and flexi-till rubber roller, depending on soil type and conditions.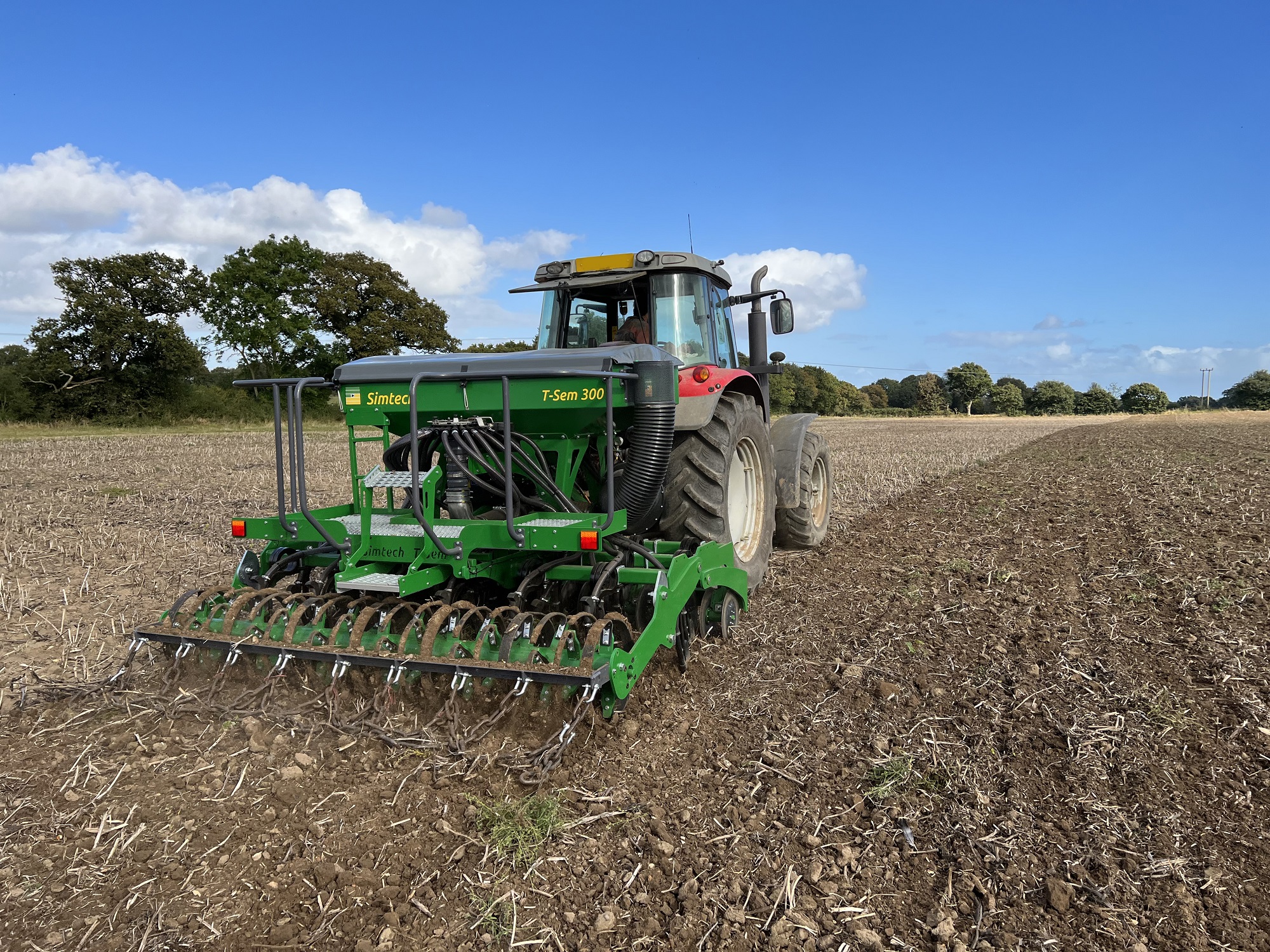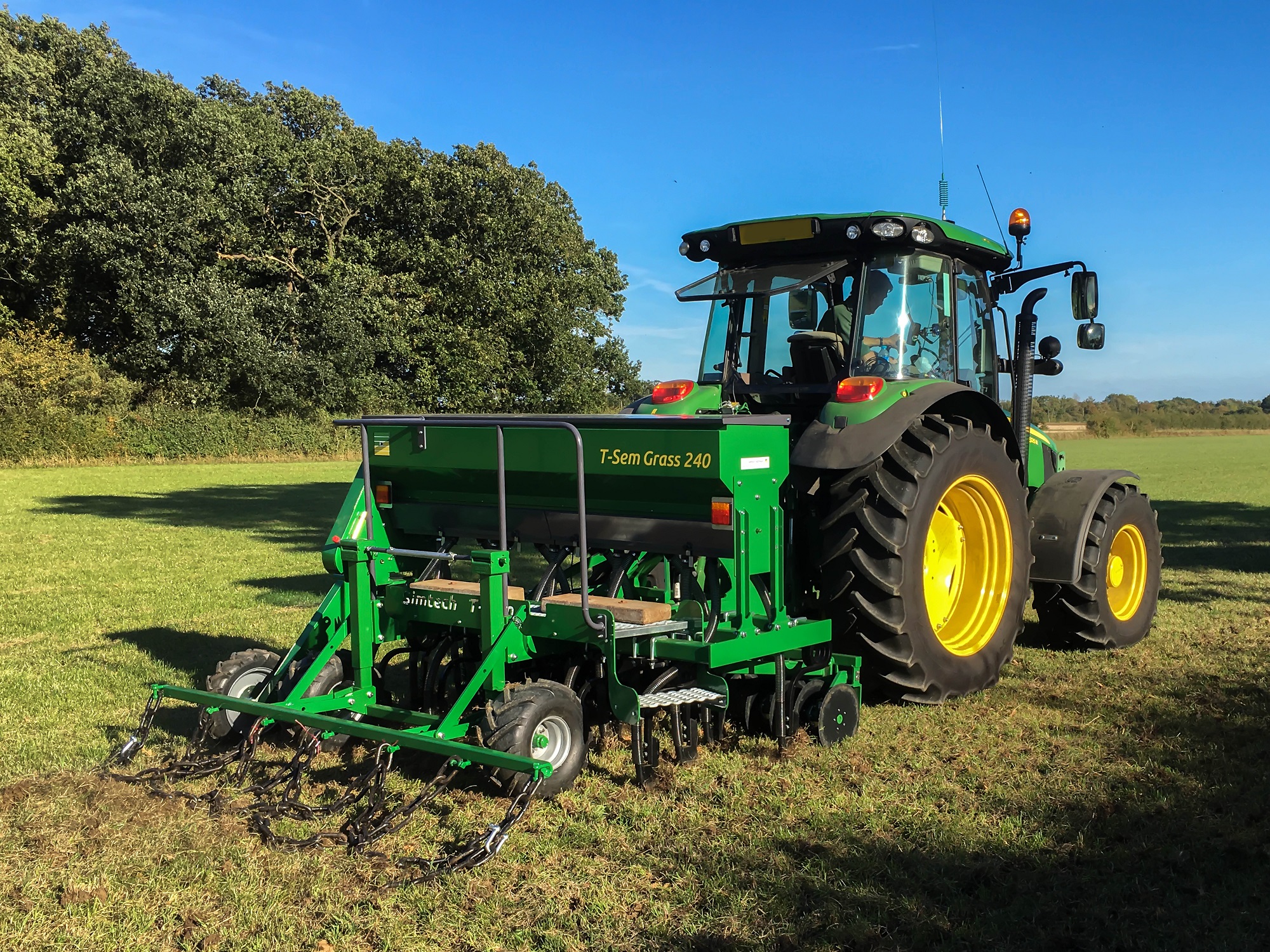 Auto reset options are also available in addition to the standard shear bolt system. Another essential tool in Fentech Agri's lineup is the "Commander," a shallow tine cultivator that promotes the creation of stale seedbeds. The tines resemble those of a straw rake but are designed to run at a more aggressive angle with the forward speed generating vibrations that create a fine top tilth, disturb weed seeds, and facilitate seed-to-soil contact, moisture retention, and weed germination.
The machine effectively moves and uniformly distributes chopped straw across the field while disrupting slug development. The Commander is used immediately after harvest up until drilling, with intermediate applications of spray to desiccate weeds. It is primarily used behind the drill to promote seed germination, moisture retention, and achieve a level finish. The machine is offered in widths of 6m, 8m, 10m, and 12m, allowing for rapid coverage within a short operating window. Additionally, vertical tillage discs can be incorporated into the machine to provide a more aggressive tillage option that remains non-inversion.
All the products featured in the Fentech catalogue revolve around direct drilling, particularly the utilisation of the T-slot tine in Simtech machinery. The drill range spans from 2.4m grass drills to 6m folding arable drills. Several new products are planned for release in 2023, including two new front-mounted hopper models that enable wider drilling using less horsepower and provide more balanced loading of the tractor. These drills will continue to utilise the reliable Sulky metering systems. A four-toolbar frame will be available for users operating in high trash conditions or for drilling into cover crops.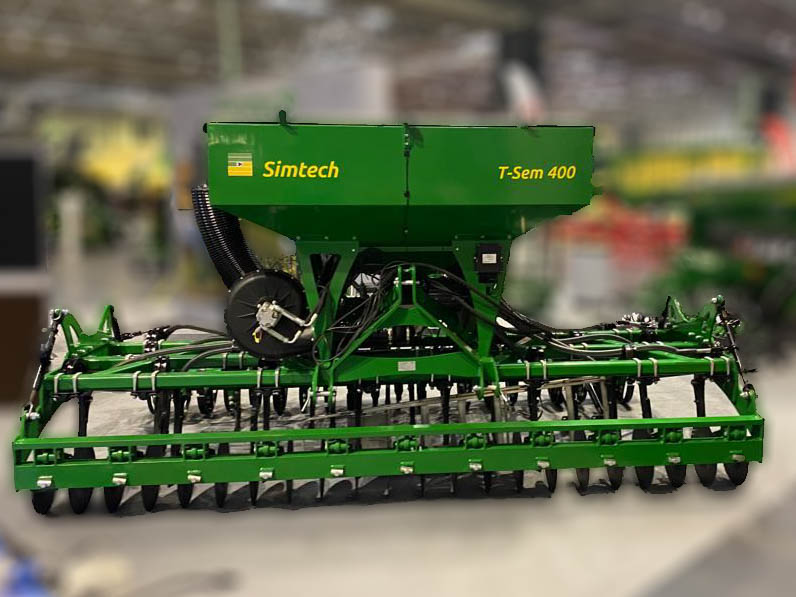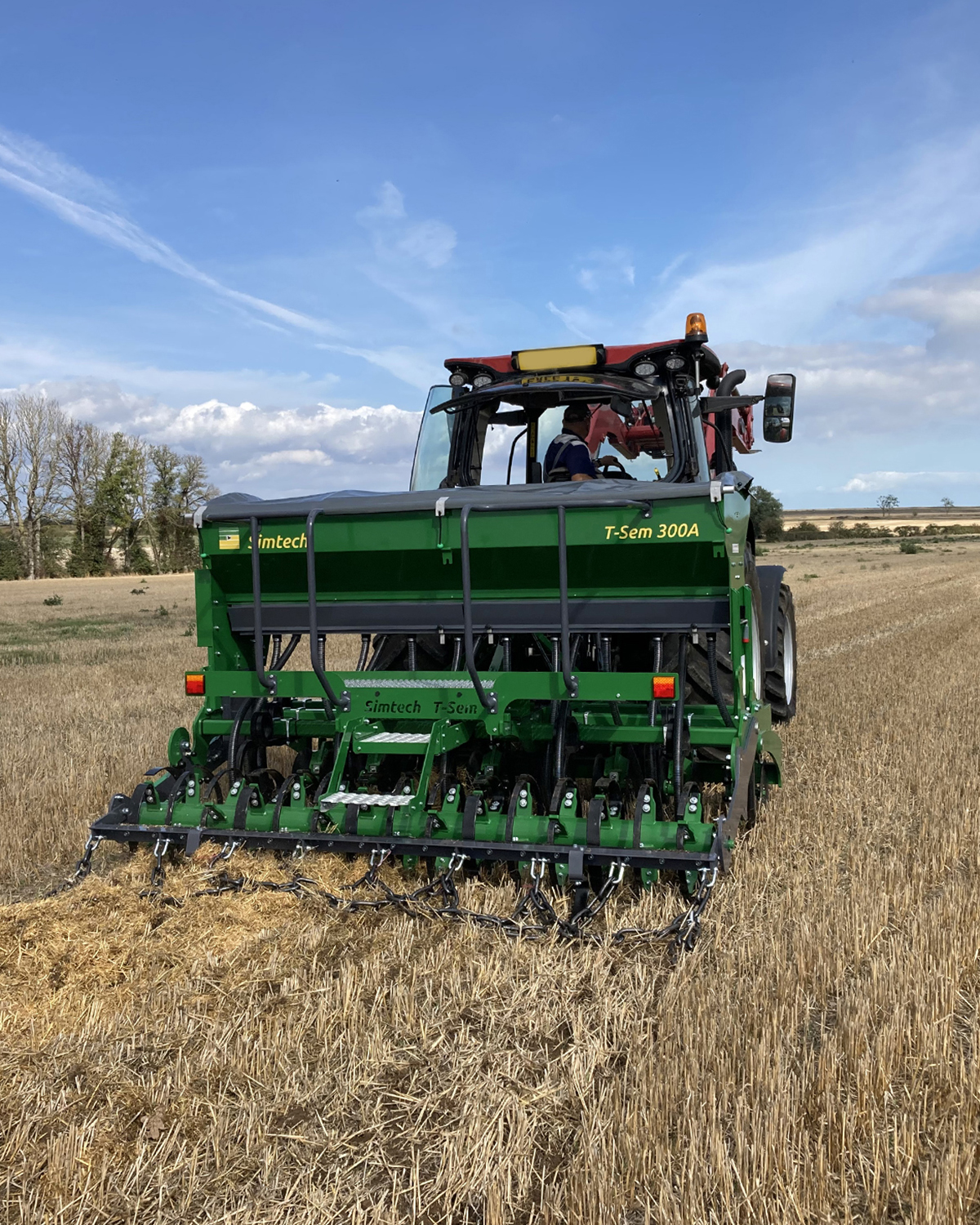 A trailed kit is being introduced as an intermediate step from a fully mounted machine to a trailed machine, with fully trailed machines set to undergo extensive development and testing before their release in 2024. Machines up to 3m are offered with two tine spacings, a narrow spacing at 150mm and the more common arable spacing at 187.5mm. All drills exceeding 3m operate on the wider spacing. Another upcoming machine currently in development is a lightweight folding drill. This machine is designed to cater to both grassland and arable customers, allowing for increased daily acreage coverage while still utilising the more flexible 25mm, less aggressive tine.
The hopper capacity will be similar to that of the arable folding drills, with 1700L, but the lightweight frame and absence of a rear spring flex roller make the machine suitable for lower horsepower tractors. Fentech Agri is enthusiastic about the opportunities presented by transitioning farming practices away from conventional heavy cultivation. The company is keen to demonstrate that with the right tools, input costs can be reduced while maintaining high yields and improving profitability. The benefits for farmers and the soil from adopting the complete Fentech system can be quickly realised.
While it's important to consider the influence of weather conditions in determining the most appropriate approach, a move toward a no-till system can preemptively address many of these challenges. Improved drainage, enhanced vertical support for machinery, increased organic matter levels, and improved worm populations are just a few of the many advantages observed, in addition to the financial benefits. Fentech Agri is open to discussing current farming practices with prospective customers and providing guidance on transitioning toward a more sustainable system in the future.
The company looks forward to engaging with visitors at the Cereals show this year and will be conducting demonstrations of their drills at Groundswell at the end of June for those interested in observing their machines in action.