Written by Sarah Ferrie from Interagro
From drought to downpour and every scenario in between, it seems that every season comes with a new set of challenges for growers in the UK. Following a wet and waterlogged autumn/winter season, this spring is shaping up to be especially tough in terms of weed control.
Following months of heavy rain, many winter crops sown last autumn missed their usual pre-emergence herbicide treatment, while others have established poorly and lack the competitiveness needed to thrive. This means large, vigorous, overwintered weeds could be harder to control this spring, with herbicide coverage and uptake more challenging than ever. Post-emergence herbicides need spray coverage and contact across the leaf – something difficult to achieve when dealing with large weeds. Driftreducing nozzles can help, but they do limit coverage and often fail to provide adequate deposition on any fine, vertical grass-weeds. This is particularly relevant as, unfortunately, it's not just the lack of early treatment that's a problem for autumn-sown crops. Lying dormant in wet soils over the winter, blackgrass seeds now also pose a higher germination threat than usual.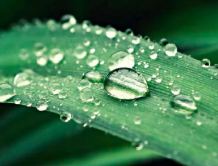 Having had the chance to grow and harden over the winter months, large weeds will have greater potential to detoxify herbicides applied, their tough, waxy cuticles making penetration with post-emergence herbicides ever more difficult. Without action, we are likely to see weeds gain the upper hand in many crops in the coming months. As herbicide resistance issues become more commonplace in post-emergence chemistry, making weed control even more problematic, optimising performance of the most effective herbicide products will be crucial to safeguard yields and limit weed seed return as much as possible when growers are able to get going again.
Performance boost
New to farms this spring, Sorrento is a unique activator adjuvant perfectly suited to help optimise the performance of post-emergence herbicides, helping growers overcome challenging application conditions. Helping ensure good coverage on more established weeds, Sorrento delivers fast penetration into leaf tissue. Sorrento drives optimum contact, activity and speed in herbicide performance, essential in protecting yields and maximising profits as we move into key growth stages for crops.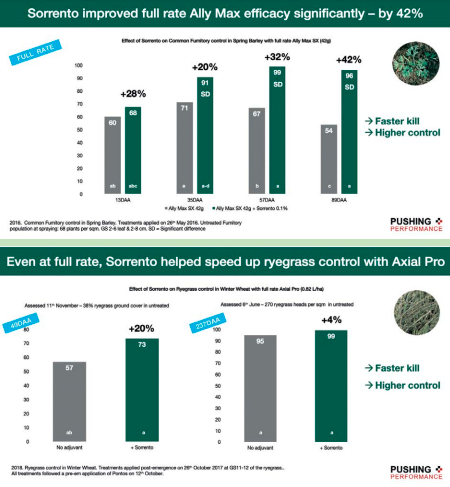 Effective treatment
While spraying weeds with herbicide may seem like a fairly straightforward task, good post-emergence weed control depends on well-timed sprays, small weeds and good conditions. First and foremost, a good dose of postemergence herbicide must come into contact with the surface area of the weed. Next, the herbicide must be retained on the leaf with sufficient time to penetrate and be absorbed. Finally, the herbicide must reach a living cellular site within the leaf where the product can disrupt a vital process or structure. If any one of these steps is hindered, herbicide performance is compromised.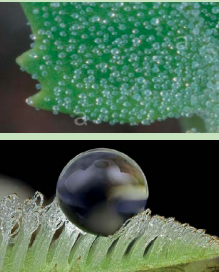 The challenge?
Cheap and readily available, water is the most commonly used carrier for herbicides. However, it's not a perfect solution. Making up as much as 95% of the tank mix, water has a high surface tension, causing beading, bounce and barely-there coverage on waxy or hairy leaves. The herbicide that does manage to cling on then has to penetrate the leaf cuticle – no easy task. For this reason, many of the most commonly-used postemergence herbicides need a helping hand from a suitable adjuvant to give them a kick. Sorrento has been designed with these very challenges in mind.
Why Sorrento?
Based on branched alkoxylated alcohol, Sorrento is suitable for use with a wide range of herbicides, against a broad spectrum of common and troublesome weeds, from those with tough, waxy leaves like Fat-Hen, to those with 'hairy' leaves like nettle and brome – in short, anywhere droplets find it hard to spread out and penetrate leaf tissue. Sorrento delivers exceptional wetting and spreading of spray droplets, aids retention and binding (perfect for grasses), and penetrates cuticles. This powers superior herbicide delivery to the site of action inside the leaf, resulting in faster kill and higher overall weed control. 
In extensive replicated field trials, Sorrento has enhanced herbicide performance in 51 out of 52 comparisons. In 33% of comparisons, the weed control benefit with Sorrento was statistically significant. In nearly all situations, Sorrento increased the speed of kill. With the heightened weed control challenges this Spring, now is the ideal time to make use of all available tools to help take back control of weeds. Sorrento is the perfect adjuvant to help get the most from herbicide applications at less than the cost of a pint of beer per hectare.
Sorrento is approved for use in a very wide range of crops and is available for purchase through Agrii.
To learn more and to request a copy of our technical guide, please visit www. interagro.co.uk/sorrento