The Nuffield Farming Scholarships Trust announced their newest cohort of Scholars in October, and many of their studies will be focused on topics like market challenges, soil improvement, vertical farming, cut flowers and energy production.
"Over the past 75 years, Nuffield Farming Scholars have contributed immensely to the food and farming industry, leading the way during challenging times," says Mike Vacher, Director of the Nuffield Farming Scholarship Trust. "We have no doubt that our new Scholars will continue this tradition, offering both knowledge and leadership in their chosen topics. Coming from a range of sectors, they will investigate some of our most pertinent issues and explore new ways of meeting the future needs of the industry.
"Sharing knowledge and learnings will be more important than ever moving forward. Nuffield Farming Scholars not only become experts in their chosen topics, but leaders who are able to navigate change. This year's Scholars have not only been chosen for the passion they hold for their topic, but also for their leadership traits and potential to shape the future of agriculture."
Meet some of the newest cohort…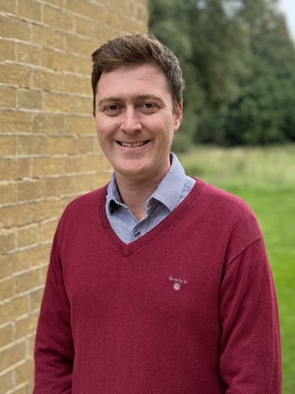 Harry Barnett, Norfolk
Topic: 'How to counteract the agronomic and market challenges facing UK potato growers'
Generously supported jointly by McDonald's UK & Ireland and Royal Norfolk Agricultural Association
Harry Barnett runs a potato growing enterprise on the Holkham Estate in North Norfolk, growing approximately 420 hectares of potatoes annually. Specialising in salad varieties for the pre-pack and export market, he has a keen interest in making the business more competitive and reducing risk. For his topic, Harry will learn how UK potato growers can counteract the agronomic and market challenges they are facing. He will focus on options for grower marketing strategies and managing potatoes as part of a regenerative agriculture system.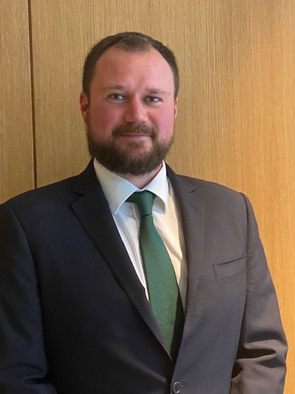 Luke Breedon, Wiltshire
Topic: 'The New Black Gold: Can Biochar help to improve agricultural efficiency, productivity and carbon sequestration in the UK?'
Generously supported by Alan and Anne Beckett NSchs
Luke Breedon runs Slate Hill Charcoal alongside his wife, producing sustainable British charcoal and biochar. As there is already an international market for biochar, he believes that it also has the potential to be a valuable product for British agriculture and forestry. His study will see him explore how biochar can help to improve agricultural efficiency, productivity, and carbon sequestration in the UK. During his travels he will also explore production methods for biochar and whether there should be a certified standard for the product in the UK.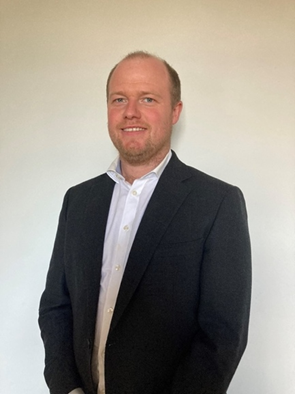 William Brown, Oxfordshire
Topic: 'Finding synergy between the traditional farming model and vertical farms'
Generously supported jointly by Central Region Farmers Trust and the Food Chain Scholarships
William Brown works on his family's mixed farm in Oxfordshire and runs his own vertical farming venture, OX3 Greens. He has ambitious plans to integrate vertical farming with conventional farming and believes that the technology provides an opportunity to address some of the challenges seen in conventional production. For his scholarship, William will look opportunities for collaboration between the two – especially regarding energy requirements, space and infrastructure, human resource and product mix. He will also explore the barriers to vertical farming and consider what both vertical and conventional farmers can learn from each other.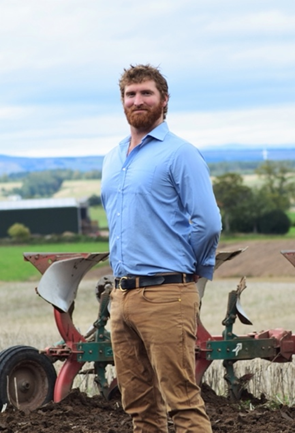 Thomas Clark, Perthshire
Topic: 'Gate to grid, a responsible model for integrated energy production'
Generously supported by Elizabeth Creak Charitable Trust (a Clyde Higgs Scholarship)
Thomas Clark works in partnership with his father on a 1,200-acre mixed arable farm, where he takes a modern approach to a traditional system. Keen to bring stability to the business in changing times, his interests lie in how traditional farming systems can successfully integrate energy production in a balanced and responsible manner. During his Scholarship Thomas aims to create a model for doing so on both small and large farms, without impacting on the local landscape, community and biodiversity.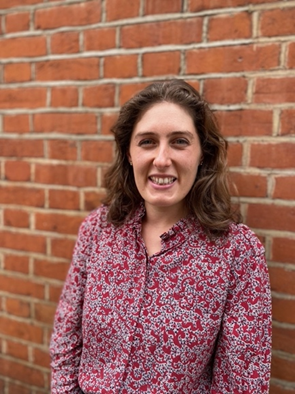 Dr Hannah Flower, Yorkshire
Topic: 'Displacing empty calories with nutrient dense food: How can UK farmers be rewarded for practices that promote nutrient density?'
Generously supported jointly by Yorkshire Agricultural Society and Worshipful Company of Fruiterers
Dr Hannah Flower is both a practising doctor and arable farmer with a passion for lifestyle medicine. She has witnessed first-hand the dissociation between farmers and healthcare and believes strongly that they should be reconnected for the benefit of food, farming and health. As part of her Scholarship Hannah will investigate whether farming methods can have a measurable effect on the nutrient density of food and if farmers can be incentivised to use methods which prioritise this.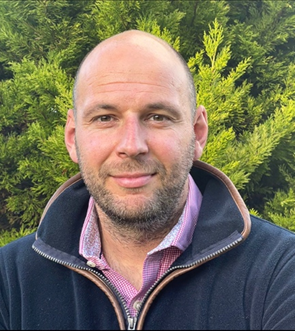 Andrew Sincock, Devon
Topic: 'Waste not, want not – How to maximise your organic manures'
Generously supported by McDonald's UK & Ireland
Andrew Sincock is Director of a Devon-based company who manufactures, sources and supplies a range of products that focus on improving one or more chemical, physical or biological aspects of soil. He passionately believes that the management of waste organic matter can address some of the biggest issues in agriculture: rising fertiliser prices, degraded soils, and environmental pressures. As part of his Scholarship, he will explore how farmers can make the most of their organic manures, exploring different management techniques, their effectiveness and practicality, as well as scalability.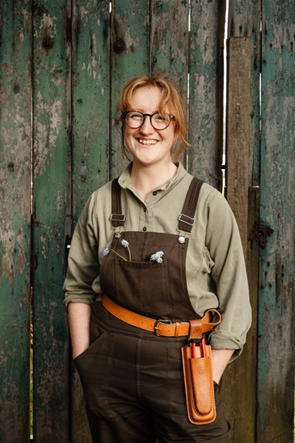 Roisin Taylor, Tyne & Wear
Topic: 'Revival and Survival: Adapting for a 2-degree warming world within the British cut flower industry'
Generously supported by The John Oldacre Foundation
Roisin Taylor runs a business producing British cut flowersalongside her work as a Climate Change Project Manager at the RSPB. She has ambitious plans to turn her business into a test case for what climate mitigation and adaption can look like for a flower farm. During her Scholarship she will explore if the British cut flower industry is prepared for the extreme impacts of climate change on production systems and if they can cope with the combination of climate instability and increased consumer demand.
Applications for 2024 Nuffield Farming Scholarship are open from mid-January to 31st July 2023. Applications are completed online at www.NuffieldScholar.org, where additional details about the awards and the process of applying can be found.