Written by Mark Hatton
When you get asked by one of the world's biggest machinery manufacturers to attend the press launch of its new drill, it's pretty difficult to say no!
On a recent trip to Germany, with Vaderstad UK, I had the opportunity to find out much more about the company, its history and a little insight into their future plans.
60 years of agricultural machinery innovation is quite some achievement.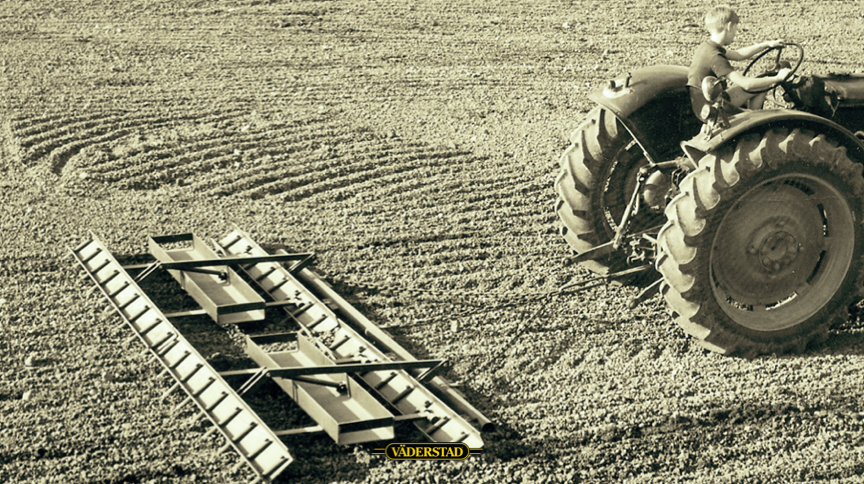 Pic1.(harrow)
From its origins in Sweden to its now global market, Vaderstad has been manufacturing tillage and sowing equipment since 1962.
Now in its third generation of family ownership, headed up by its president and CEO Henrick Gilstring since February 2022, the company's 13 shareholders are all very much part of the family.
With its roots still very firmly in Sweden, Vaderstad is now represented in over 40 countries worldwide, employs over 2000 people, manufactures over 7000 machines and over 1,000,000 genuine wear parts annually.
2022 has seen an overall growth of 25% on the previous year, with new markets, such as North America expanding by over 40% with acquisitions of brands such as Wil-Rich, Concorde and Wishek.
Vaderstad is truly a global brand.
The company has, in many ways, led the industry in terms of technology and innovation.
Since its first rigid tine harrow in 1962, right through to present day and the new Proceed Drill, the brand has been synonymous with machines such as the Rapid, Carrier, Topdown and Tempo.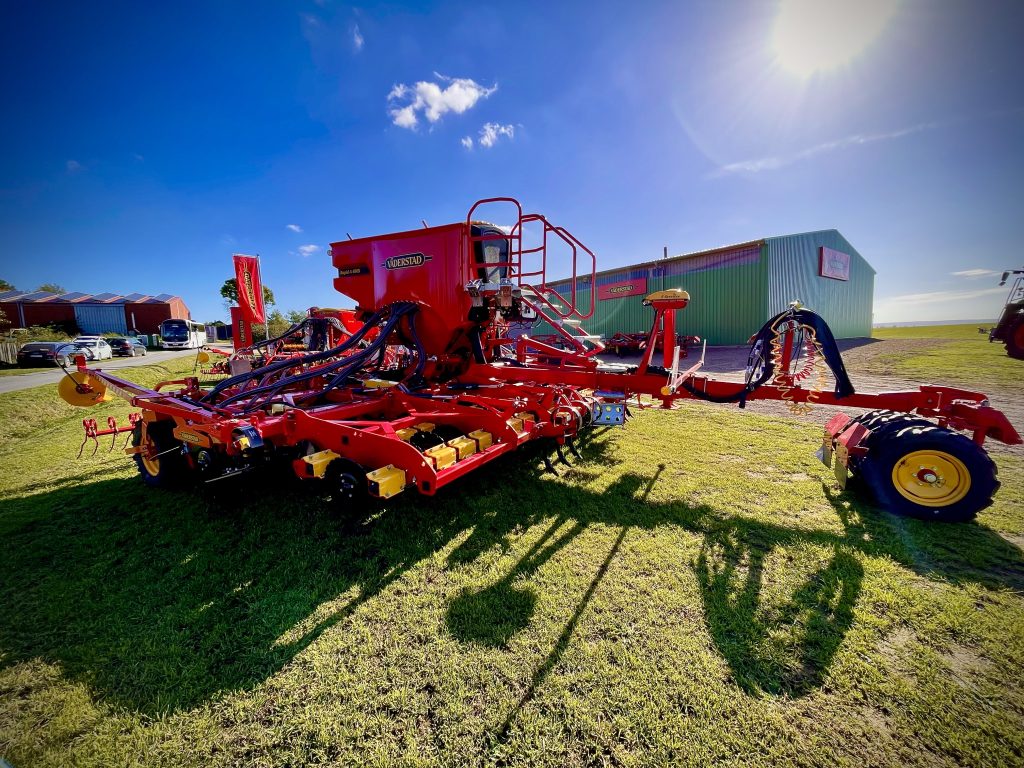 Pic2. (Rapid)
Its four worldwide research and development sites continue to combine agronomic science and trends with technological development, producing machines that will aid farmers around the world combat the challenges of a growing population, climate change, sustainability and rising input costs.
Complementing the R&D sites is the new Vaderstad Farm Germany, a purpose built facility for training, networking and farming trials.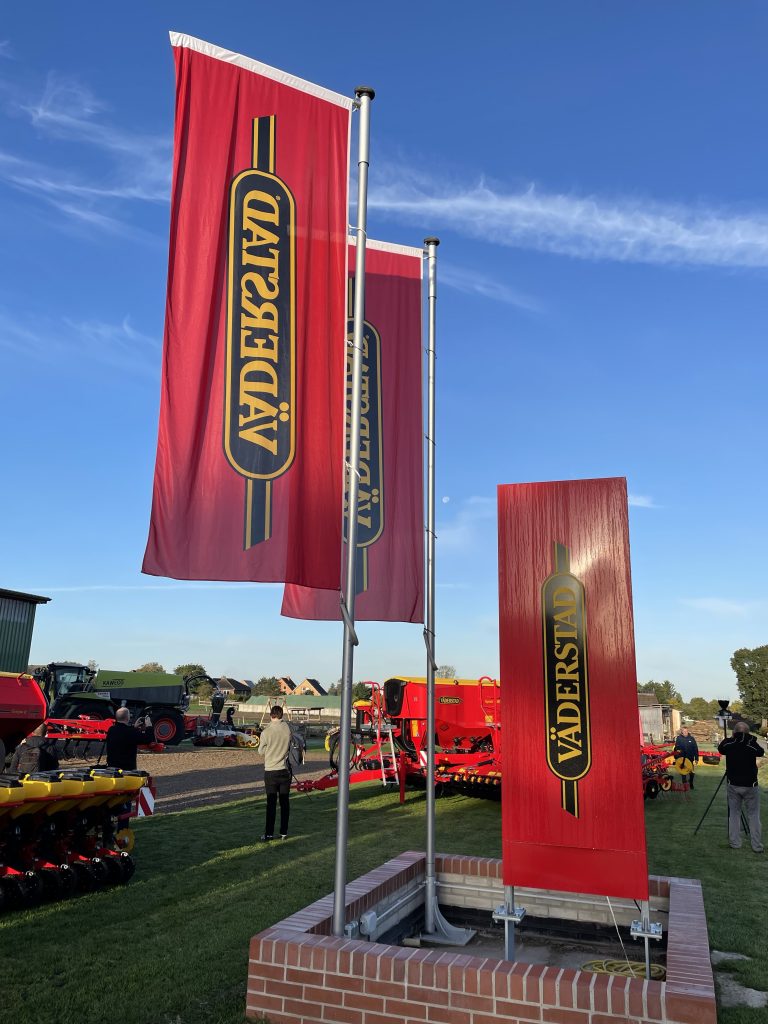 Pic 3 (Farm)
The farm offers a one stop facility, that allows Vaderstad to share its knowledge with its employees, external partners and farmers alike,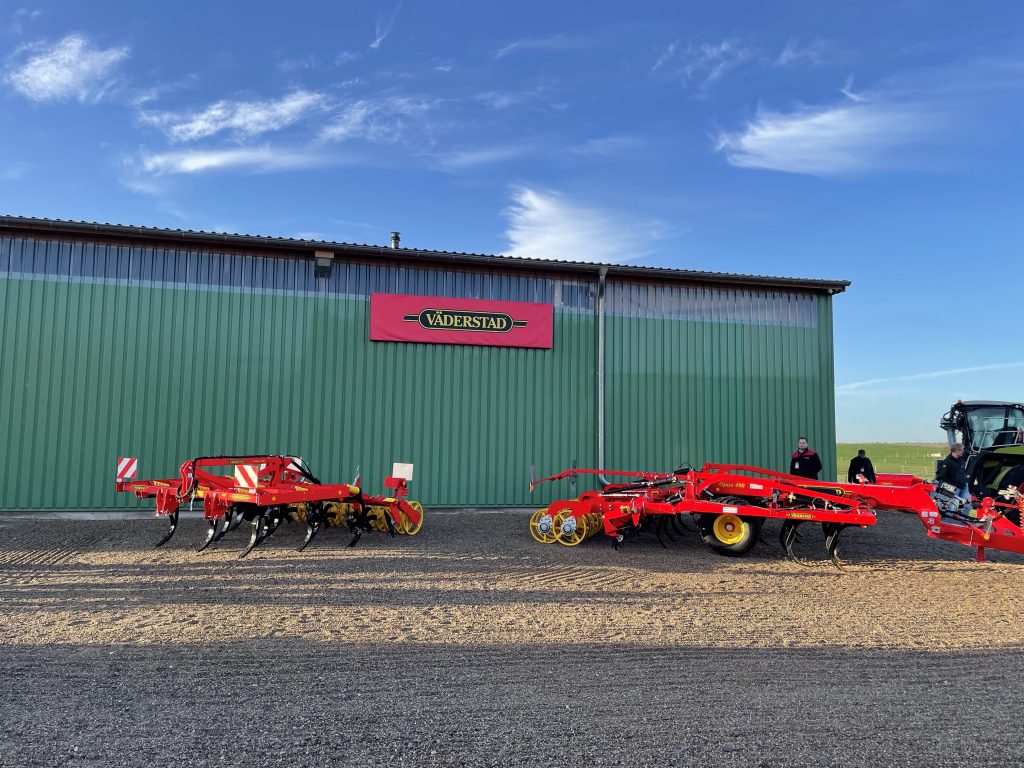 Pic 4 (building)
This includes field trials with external partners, such as Sygenta, allows for knowledge exchange, such as transition from a wheat dominated to a multi-crop rotation new crop trials and Cover Crops permanently integrated in-crop rotation allow for machine demo plots throughout the whole year.
One of the Vaderstad Farm's design features is its viewing area, perfect for showcasing the company's machinery.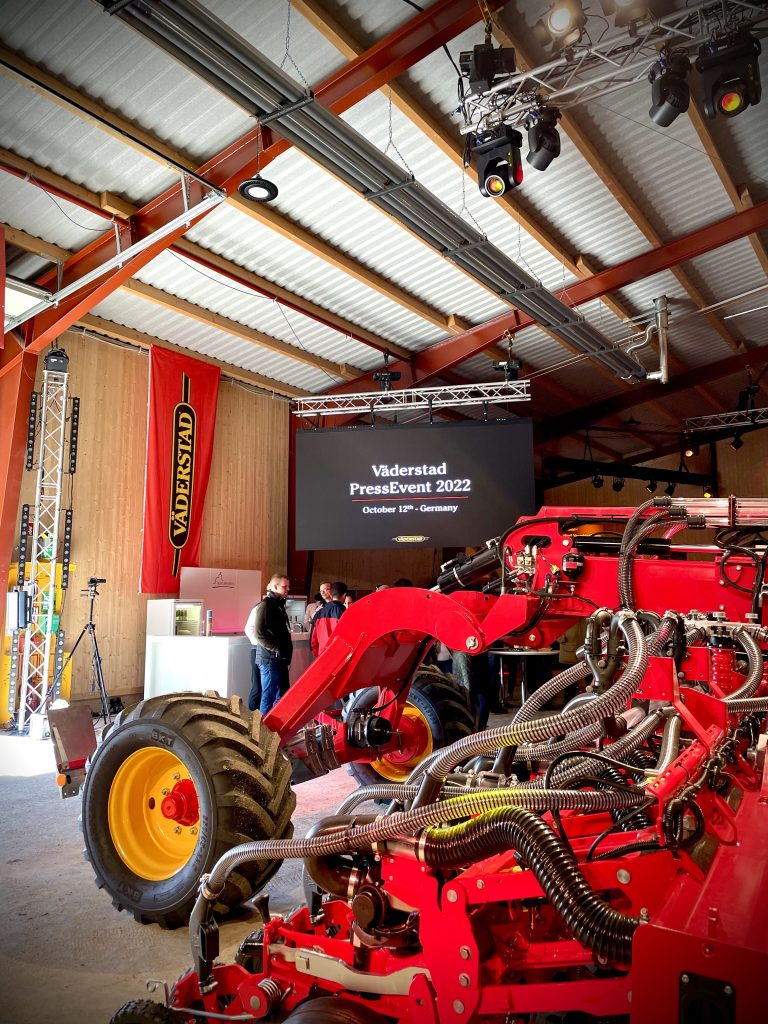 Pic 5 (building)
One of the best known and most successful Vaderstad machines has been the Carrier disc cultivator range, mounted or trailed from 3-12m widths, with multiple options of discs and packers.
Pic 6(Carrier)
The latest innovation to the Vaderstad disc range is the Crosscutter disc Aggressive, designed to give better penetration in hard, challenging field conditions, a further benefit of the CrossCutter Disc Aggressive is that it will act more aggressively in heavy residues such as silage maize, heavy oilseed rape stalks, or sunflower stubble, aiding the breakdown of large volumes of material.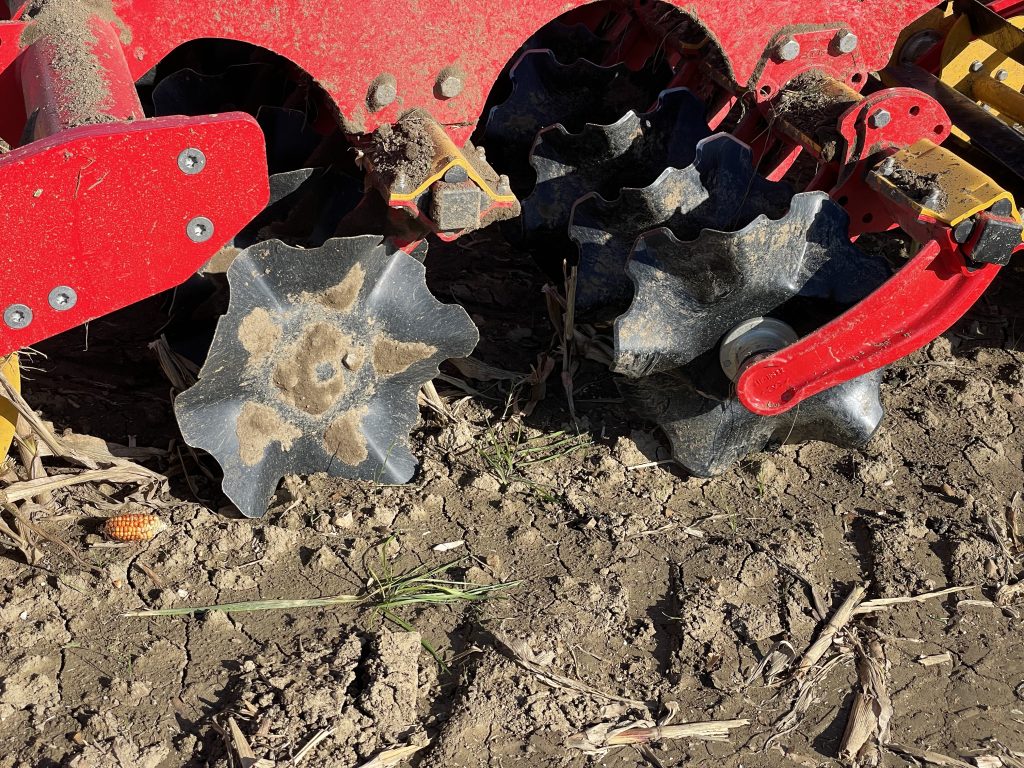 Pic 7 (Disc)
The latest revolution in planting technology from Vaderstad is the new Proceed. The challenge, accurate seed placement, accurate seed depth, by reducing seed rates at planting while not affecting overall yield at harvest, impossible?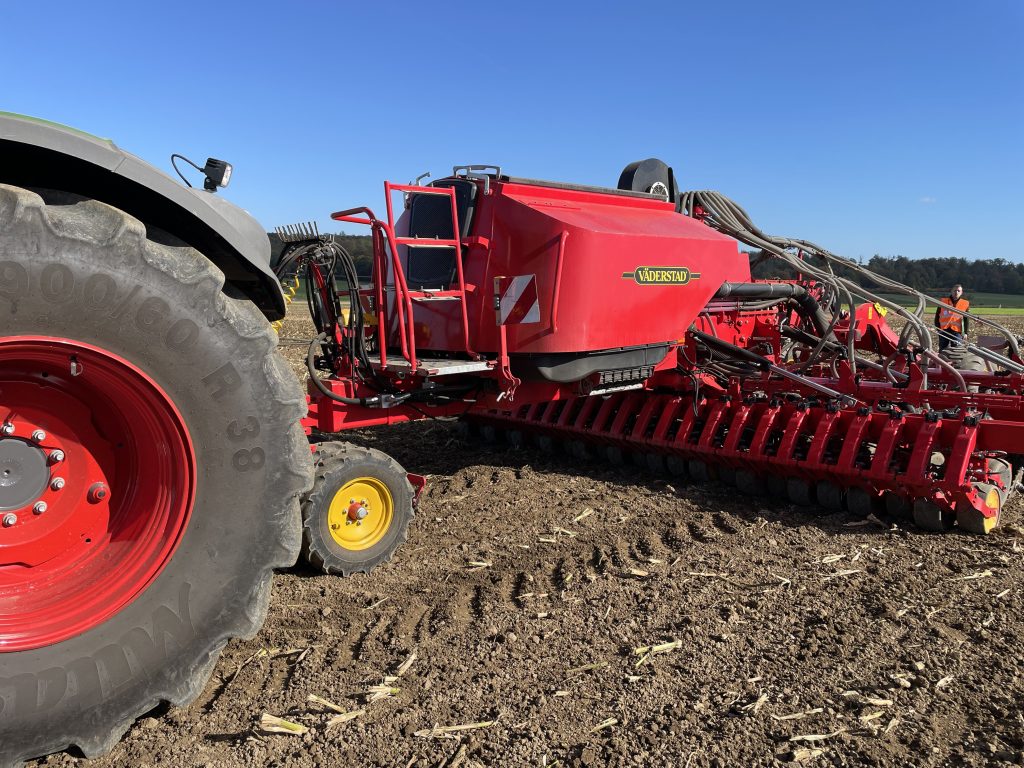 Pic8 (Proceed)
Proceed is a whole new category of seeding machinery. With an unmatched level of precision, it works with full capacity to fit every farmer's needs. This one machine can increase the yield potential of a full range of crops, such as cereals, oilseed rape, sugar beet, peas, maize and more. Proceed simply offers more than any previous seeding machine, making farmers ready for a fast changing future.
The first thing you notice is the size of the seed hopper, or lack of it!
With the overall goal of using lower seed rates, the requirement for huge hopper capacity isn't needed, this in turn reduces overall machine weight, which ultimately benefits the soil structure and a reduction in fuel usage.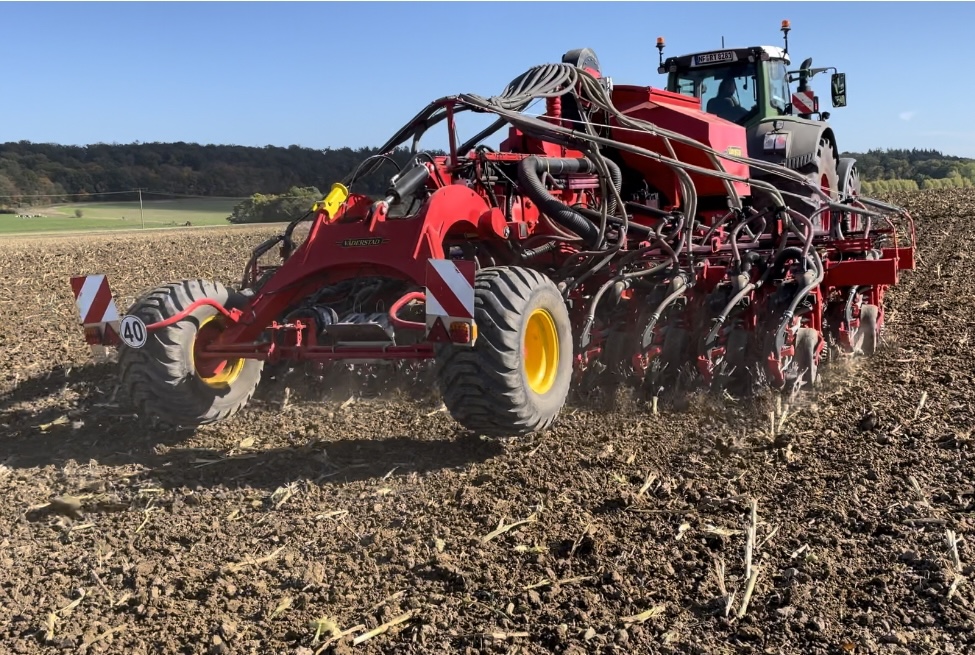 Pic 9 (Proceed2)
At the core of the innovation that Proceed brings is the unique ability to treat every seed individually and place it at exact millimeter depth. An innovation making a huge agronomic impact. Based on a wide number of field trials, you can expect improved health and size of crop, higher germination rates, quicker emergence and an even crop population. Increased precision enables a reduction of seed rate and an optimization of plant protection and treatments throughout the crop year.
Expected to be available to purchase later in 2023, the results so far have been very encouraging.
If the last 60 years is anything to go by, the future of Vaderstad looks to be in safe hands.