January 2023
Well, the last few weeks have been exciting! A few weeks back I finished a 7yr stint managing a large veg and cereal operation in West Suffolk and am now taking a bit of time off to explore what direction I want to take myself and my little family next. Taking a bit of time out has come at a great time for me personally, we have come through yet another season of intense pressure to get crops to harvest (thanks mainly to that wonderful draught we had) and I need this time to decompress, to see what is out there (potentially outside that farm management bubble) and to start the new year in a rejuvenated mindset. Oh, and I turn 40yrs old shortly – talk about a midlife re-evaluation!!
So, how did I arrive at this point? Before I come to that, a quick intro. I'm Ben, I live in a glorious part of West Suffolk, with my amazingly supportive wife Emma, our beautiful little girl Maeve and our spaniels. I love spending as much time with them all as possible, but I enjoy my own company as well – out walking and exploring, cooking and watching the mighty Ipswich Town Football Club.
Farming is all I have ever known really, I don't come from a farming family as such, but Dad and Grandad worked for the local farmer for most of their careers. We lived in a tied farm cottage on one of the farms, it was just the best environment to grow up in. We were lucky enough to been bought up around plenty of animals, sheep, pigs, chickens, and goats were all family pets during our childhoods. My teenage summers were spent working for a neighbouring farming family, they gave me the most wonderful start to farming and instilled into me early on, how to work hard, attention to detail and how to look after people (the best harvest teas ever!!).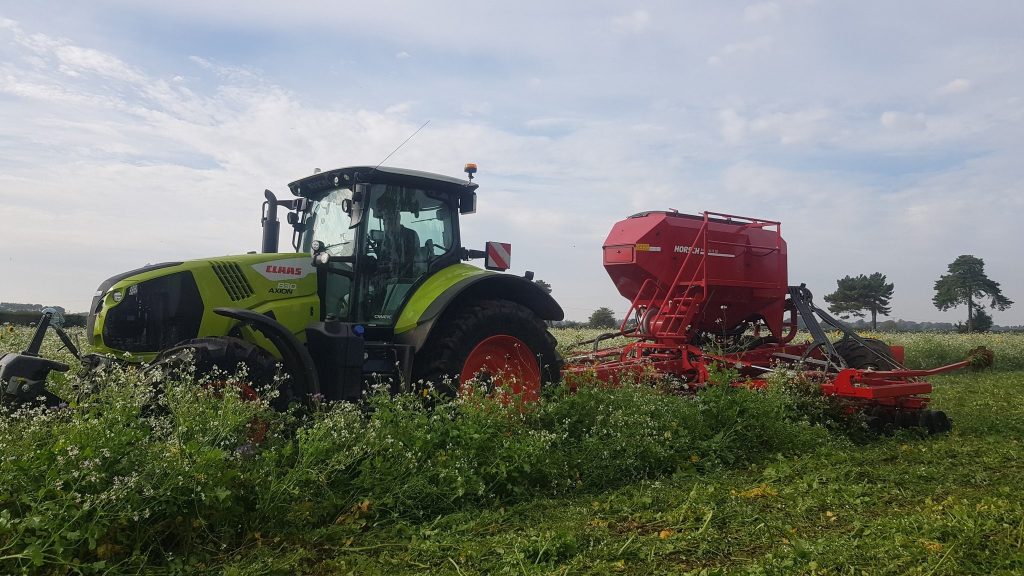 An Agricultural degree from Writtle College came next and like most old Agri students will say, that was the best 3 years ever! Learning a lot, socialising A LOT and making the best friends. Friends that are still very much part of my life 20yrs later. I spent the rest of my twenties gaining so much real-life experience of farms. Working on remote sheep farms in the darkest depths of mid Wales, silage seasons in Yorkshire and big arable farms in East Anglia. I loved them seasoning rolls, traveling around and meeting some great people.
The backend of my twenties I met my now wife Emma, another Young Farmers success story! During that time I was really enjoying things, as everyone should in their late 20s. I was working with a really kind and supportive farmer, where I was able to use spare bits of his farm to establish a firewood business and rear rare breed pigs in his woodlands. It was a great time, hard work but so rewarding. I was also lucky enough to secure a 6yr FBT of my own, on 32ha of arable land, what an eye opener that was – growing and financing my own crops. An experience not many farm managers can say they have had and one that I learnt so much from. It was during this time that I had my first real exposure to cover crops and direct drilling. I established a basic mustard cover crop on my land in front of potatoes and using a Claydon Drill with the chap I was working for.
In my 30th year, after much saving, my wife and I had a once in a lifetime trip to New Zealand. We travelled the South Island in a camper and had the time of our lives. With no real time pressures etc, we just plotted a big loop around the Island and spent the next 4 weeks in our camper cruising around exploring the amazing South Island. An unbelievable experience, as everyone says who has been to NZ, but also an experience where I had time to reflect on things and concluded that as much as I had enjoyed my late 20s, I wasn't going to have the structure or security by carrying on, to support a family in the future. So, when we got back, I had a final year doing what I had been before we went and then decided to try and carve out a career in farm management.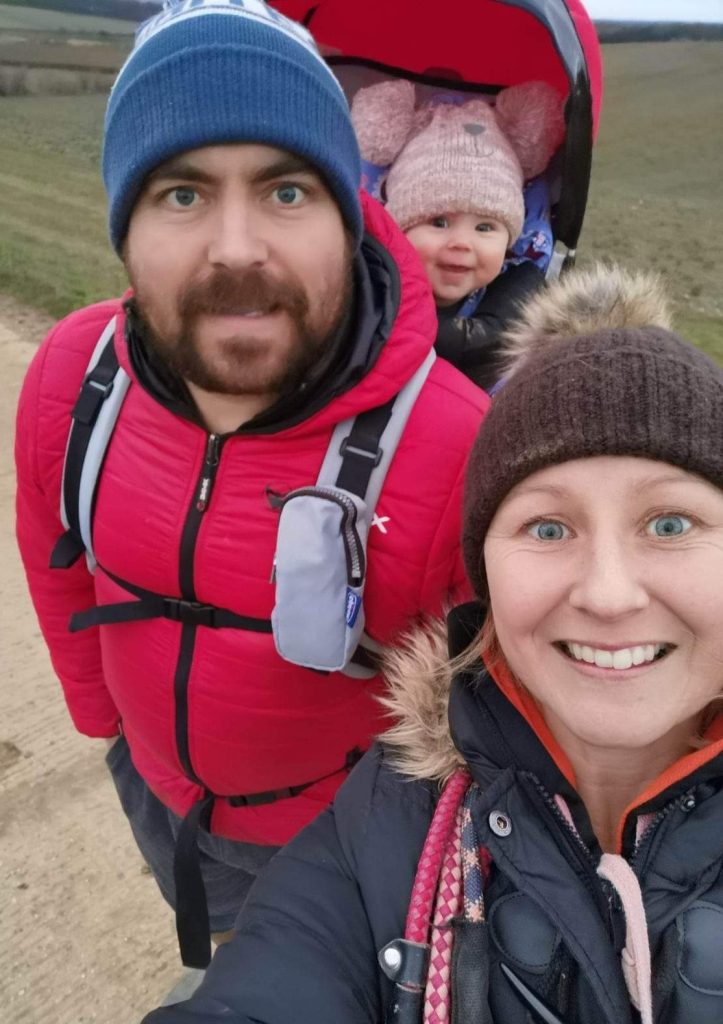 The next 7yrs was spent as assistant, then manager, on a 1300ha veg and cereal business. A massive opportunity and one where I learnt a huge amount. A complex operation, with high value crops, irrigation, several full-time staff, draught prone light sandy soils and working with various landowners. During my time there I had support and a real driving passion to try my hardest to repair and improve the soils on the farms involved, without removing the veg crops from the rotation. Not an easy task – but one that I was not alone in tackling. Taking things cautiously and steady, I started with 10ha of over winter cover crops in my first year to cover cropping all land in front of spring crops in my last couple of seasons (400ha) and integrating livestock into the system by having sheep on farm to over winter on these cover crops. The farm staff bought into my vision, that was very important. Cover crops were a vital tool to helping the soils improve, as was working the light soils a lot less and only cultivating deep where absolutely necessary. Companion crops were grown alongside OSR crops, catch crops between early lifted veg and following cereal crops and a 4ha regenerative potato trial grown alongside a very supportive processor. Introducing a 1 pass drilling system, using a new low disturbance subsoiler tool bar and the existing drill (Horsch Pronto) hooked on the back, was a real success. Financially, there was a huge reduction in establishment costs but also a much-improved timeliness of the operation as it cut out 2 cultivation passes.
I was fortunate in being able to bring inspiring and highly experienced people on the farm, such as Ian Robert and Ben Taylor Davis, to help us along with what we were trying to do. Getting the whole team around a soil pit on the farm, with Ian stood in the bottom of it was one of the best spent days we all had as a collective!
However, things move on and as a lot of people have told me recently – a change is as good as a rest!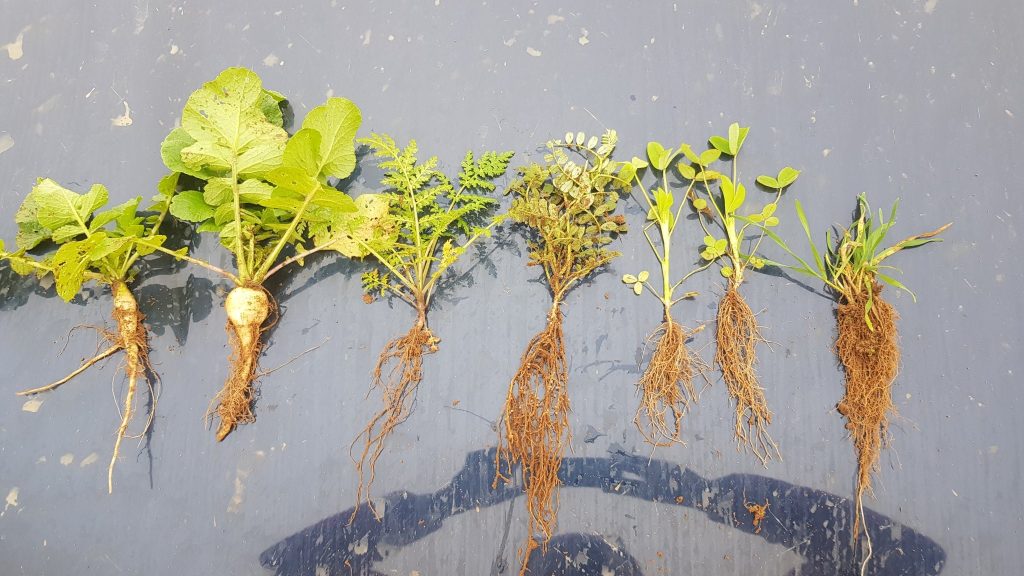 So, what now…?
This is where it gets exciting!
Since posting on Twitter that I was moving on and looking into future opportunities, I have had several conversations with people about future roles and direction. Areas of agriculture I hadn't really considered historically but ones that now look attractive. I am approaching all of this with a very open mind – you have too, that farm management bubble I had been in for several years does seem to prevent you at times to see the bigger, industry wide picture.
I am focused on an environmentally sensitive farming approach; I would certainly be keen to stay in farm management and work with a landowner who is of a similar mindset. I have known great people like Adam Driver and John Pawsey for along time now, they are good friends, I have worked for them both and in my opinion, they epitomise how large farms can work closer with the environment, albeit using 2 differing approaches to farming their land.
My short-term aim is to get out and about, meeting and chatting with as many people around the UK as possible. People that will lend me an hour or 2 of their time, just to chat and have a wonder around their businesses maybe. Not just chatting farming, but life, business and general stuff too. I have got recruiters lined up to chat with, companies to chat with who have approached me, but I want to speak with individuals as well.
As I said earlier, I am open to all discussions going forward. I know I have a lot to offer, its just finding that opportunity that fits right for me and my family going forward. Please do drop me a message if you would like to have a natter and have an hour spare! So, for now, I am going to enjoy some quality time off with my beautiful girls. And some long dog walks!
Twitter – @bencm305
Email – bencmartin@hotmail.co.uk