Rasmus Bjerre-Edberg
Strategic Business Development Lead, Agreena
The opportunity for farmers to simultaneously capture carbon and improve their incomes is spreading in agricultural communities across the European continent and beyond. But a new report says the shift is "far too slow" and must speed up or risk "destroying the planet".
Toby Simpson thinks more could be done to encourage regenerative farming adoption in the UK. "Farmers don't receive enough support in making big transitions in their farming systems," he laments. "There's a lot of information out there, but it's often hard to come by and to consolidate into a few places. There needs to be a lot more centralised support."
Growing up on a farm in Northamptonshire, Toby is a graduate from the Royal Agriculture University and a current Nuffield Farming Scholar who farms in a regenerative way via cover crops and no-till planting. He has just finished travelling around Scandinavia, visiting like-minded farmers and seed breeders, to see how adaptable they are at establishing cover crops in a very short window of time due to inclement weather.
Their results have proved successful, but the takeaway is that the overall lack of awareness and education around regenerative farming isn't an isolated issue. According to the study "Perception of Regenerative Agriculture in Poland", commissioned by bank BNP Paribas and conducted by research firm Martin & Jacob, 38 percent of Polish farmers participating in the study did not know what regenerative agriculture is (although they were able to correctly associate it with environmental protection, improvement of soil properties and reduction of greenhouse gases).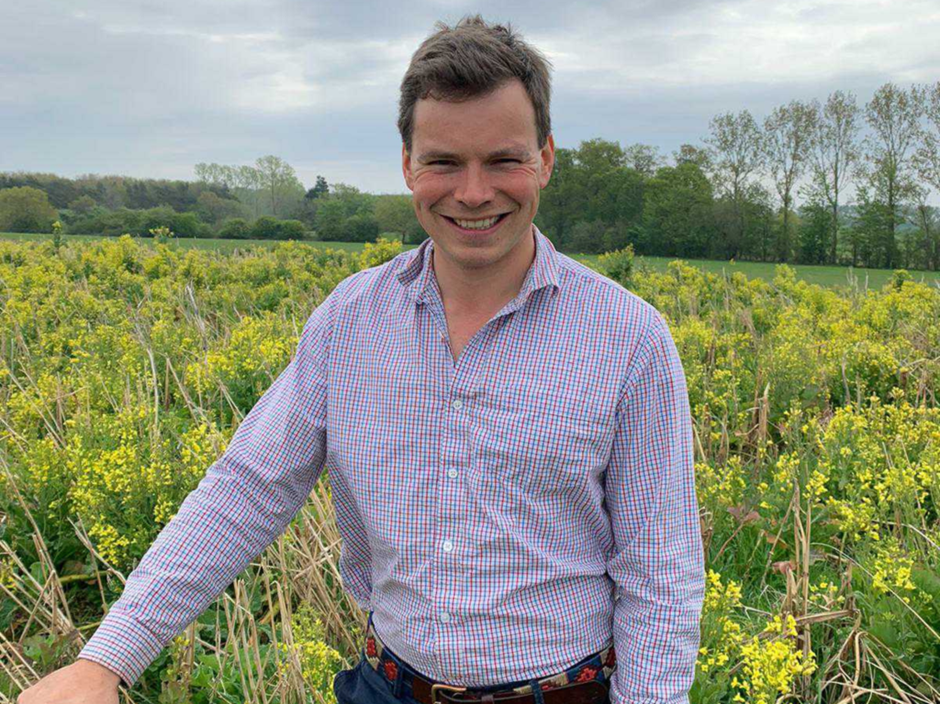 Toby Simpson
"It is difficult to have widespread knowledge about regenerative agriculture, since there is a lack of sources of knowledge on the subject in Poland (…) Lack of information is a fundamental barrier to the uptake of regenerative practices," admits Michal Siwek, Head of the International Food & Agri Hub Department at BNP Paribas.
A warming warning from a top task force
A recent report conducted by the Agribusiness Task Force, a network of global CEOs focused on climate issues and assembled under the Sustainable Markets Initiative, seems to echo the sentiments of both Toby and Michal. It claims that there needs to be more of a regenerative push and, unless something is done to immediately change the world's agricultural practices, the planet runs the risk of ruin.
These words might sound draconian, but the lethargic pace of regenerative adoption has the world's largest and most influential agribusiness companies and organisations worried enough to launch an action plan to scale regenerative farming globally in order to tackle the impacts of climate change and biodiversity loss.

"Regenerative farming is a critical part of the solution, and our report shows all too clearly that – despite pockets of great work – adoption rates are far too slow as the short-term economic case for change is not compelling enough for farmers," says Task Force Chair and outgoing Mars CEO, Grant Reid. His outlook is shared by other task force members who act as CEOs for global conglomerates Bayer, HowGood, Indigo Agriculture, McCain Foods, McDonald's, Mondelez, Olam, PepsiCo, Sustainable Food Trust, Waitrose & Partners and Yara International.
Their report goes on to state that the worldwide adoption pace must triple by 2030 to have any chance of keeping global warming under 1.5 degree Celsius. The 1.5 degree Celsius target is the goal of the Paris Agreement, which calls on countries to take concerted action to limit global warming by reducing greenhouse gas emissions. Scientists argue that if this temperature level is breached, it will unleash even more catastrophic climate change on the planet. "The 1.5 degree Celsius figure is not some random statistic", warns World Meteorological Organization (WMO) Secretary-General, Petteri Taalas. It's "rather an indicator of the point at which climate impacts will become increasingly harmful for people and indeed the entire planet." And if that wasn't enough to put adoption into action, the WMO goes on to claim that there is a fifty-fifty chance of the average global temperature reaching 1.5 degrees Celsius within the next five years, and the likelihood is increasing with time.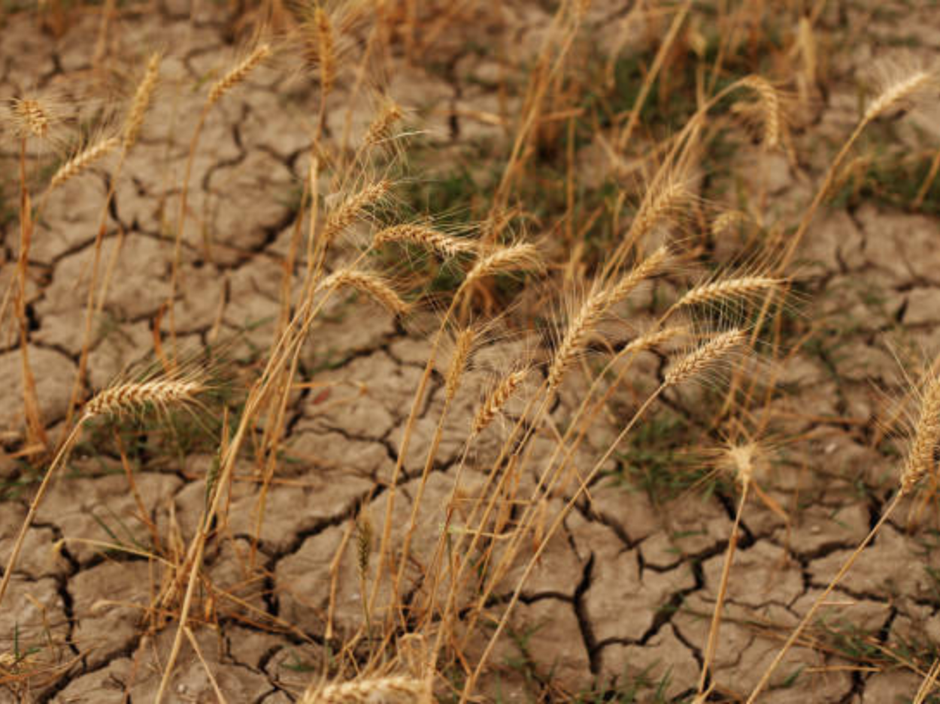 The Intergovernmental Panel on Climate Change (IPCC) has also recognised that carbon removals are critical to addressing climate change, reporting that greenhouse gas (GHG) emission reductions will not be enough to meet the 1.5 degree warming target. One billion metric tonnes of carbon will need to be removed annually by 2030 and five to ten billion metric tonnes annually by 2050. With <10,000 metric tonnes worth of CO2 removals thus far, the industry needs to scale and develop rapidly to avert catastrophic results1.

Scaling voluntary action carries enormous potential
With COP27 freshly in (but hopefully not disappearing) the rear-view mirror, the subject of catalysing growth in green businesses and innovation to initiate carbon removals and combat climate change was a hot topic on the agenda. And while agriculture has historically been singled out to blame for the climate crisis, accounting for approximately 20% of global GHG emissions, the sector is now seen as a windfall of opportunity to become part of the solution, with farmers acting as climate heroes for our future.
But transitioning away from conventional practices to more regenerative ones is easier said than done. That's because farmers don't know why they should change their production model in the first place, and they don't know what benefits and losses they will have from doing so, although most seem to assume it involves some level of bureaucracy and are not interested in these solutions, regardless of the benefits they may incur.
The carbon market is changing that assumption, representing a new revenue stream for farmers who voluntarily join the green economy, with rewards that can be reaped annually. In fact, McKinsey & Company estimates that the market for carbon credits could be worth upward of $50B in 2030. And nature-based solutions, such as soil carbon, are estimated to account for 65-85% of the total credit supply.
"This is about opportunity, and it's about playing offence," says UN special envoy on climate action and finance Mark Carney. "It's an industry getting together; because of what [leaders] are doing through their supply chain and business processes, [they're] re-engineering and reorganising competitiveness. That's fundamental. That's offense."
Scale with a little help from friends
Farmers simply cannot carry the burden of solving the climate crises alone. To scale the uptake of carbon removal practices, private entities, such as Science Based Targets and Greenhouse Gas Protocol, need to collaborate with public programmes and policymakers on local, regional and national levels in order to advance the climate-smart agriculture agenda and move the industry forward to net zero. This means clarity across the board when it comes to scaling carbon removals, including:
Wider recognition for the carbon certificates generated in the agricultural sector
Standard setter being more open to agriculture-based projects
More clarity across the relationship between countries' Nationally Determined Contributions (NDCs) and carbon-related projects
A healthy relationship between the supply-chain / carbon neutrality process – avoidance of double counting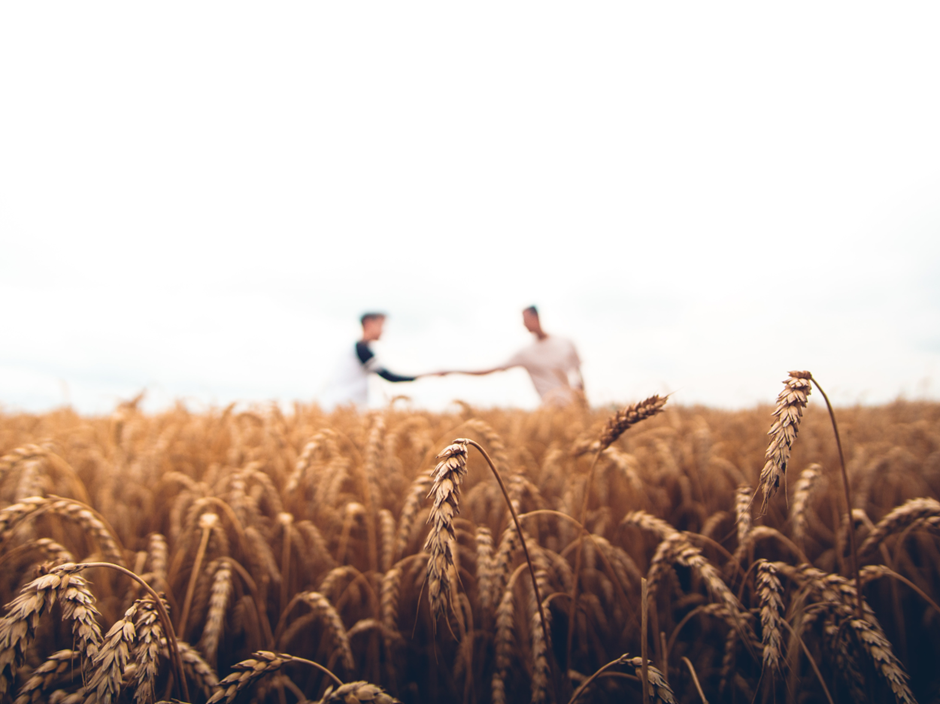 Scaling green carbon initiatives and technology holds enormous promise for a net-zero transition. Interestingly, global carbon projects financed by the voluntary private sector have already reduced over 450M tonnes of CO2e, which demonstrates tremendous potential. But it will require more massive leaps in progression to "hyperscale" climate technology innovation to the level needed to comply with targets. In fact, McKinsey partner Anna Granskog has suggested the need for 200 to 300 green decacorns (unicorn companies worth at least $10 billion) by 2030 to meet climate targets.
"You need partners, you need friends," admits Anna during a COP27 panel discussion on scaling new green businesses. "There's no silver bullet. We need huge amounts of deployments toward all technology."
Agreena provides innovative technology that scales knowledge through their soil carbon programme, AgreenaCarbon, allowing farmers to take active, accelerated participation in the carbon market and help in the fight against climate change. Agreena is currently live in 14 countries and will expand to seven more before the year's end.
Take advantage of the world's largest soil carbon programme today by taking two minutes to calculate your potential earnings at agreena.com/calculate/ and start your uptake of a sustainable, profitable future.