Written September 2023
Another challenging year and one I hope I don't see a repeat of for a few years! February being such a perfect month one would expect to pay the penance in March and sure enough it was a cold wet month with little work being achieved on the land, which for somebody trying to foliar feed crops was a nightmare! I lost some tillers as a result which was very frustrating! Farming is never easy which is probably one of the attractions for me – a new challenge every year. Some fields had more soil applied N this year as a result – Intelligent farming is all about farming in the moment and reacting to what is actually going on, since my intentions are always do what's best for the crop and I never have a blueprint for what I am going to do, as I never know what I am going to be dealing with!
Septoria was a huge problem this year with the weather conditions being perfect for it to thrive and go forward. Thankfully once again no fungicides have been used on any crops; my confidence has grown more in the belief that balanced nutrition does have all the answers. It takes more management on my side, but it is so rewarding to see a crop perfectly healthy, flourishing on maximised nutrition alone, knowing that the produce I have produced will go on to pass that nutrition to a human one day, nourishing the body, promoting healthy protection from disease and contributing to positive mental health.
The Green Farm Collective Open Day conference was a huge success this year. Thanks to all our sponsors without whose help we could not put the conference on. Speakers ranging from the importance of soil health and how it can be achieved, to herbal leys in the role of giving livestock the salad bowl of life! A bowl which would be full of the right nutrition allowing the animal to make its own choices to give its body the nutrition it requires. As humans we always seem to want to control every situation, when in reality all we need to do is provide the right menu and let the individual decide what they want to eat. We then followed the journey right through to human health, with Patrick Holford being our Keynote speaker talking about the importance of nutrition within mental health, one that is very close to my own heart: I suffered a bout of anxiety/depression a while back and my wife didn't want me to go on drugs, as it was her belief that nutrition can cure all. I made the journey down to the Brain Bio Centre (Patrick Holford) where I got my own body tested to address the imbalances within myself. This was where I got really interested in food and the importance of growing nutrient rich food; the old cliché still rings true: "we are what we eat" and what we eat, influences what we think and feel! From that time, I had the belief that if I got my plants nutritionally balanced, then I would not need to use anywhere near the synthetic inputs. The whole Green Farm Collective Open Day conference was recorded for Green Farm Collective members to watch again at their leisure.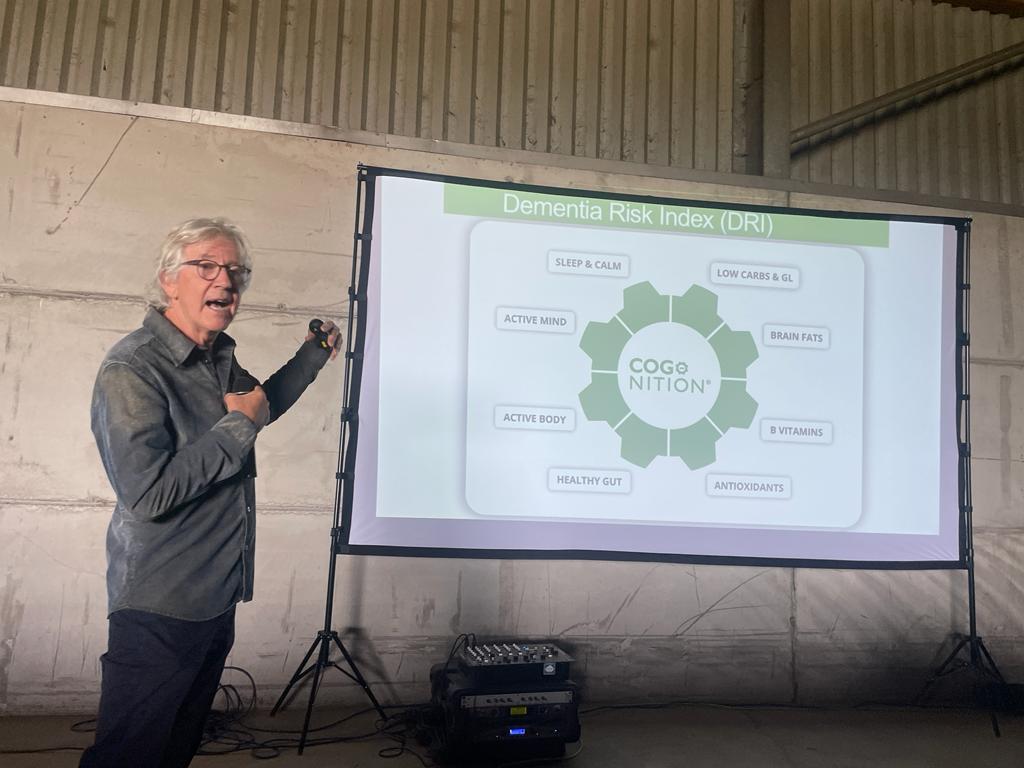 Another new concept for Green Farm Collective members is that we have now written what we believe to be the constitution of Regenerative Agriculture. I am so tired of people jumping on the band waggon when they are doing very little 'Regen' but still want all the glory! This, in my opinion, is very dangerous as it takes away all the work of the many farmers that have made the movement thrive and move forward, repairing the damage that has been done to our wonderful planet on which we live. So, we now have a creditable audit which proves that the produce supplied by Green Farm Collective members is exactly what it says on the tin! This will be sold at a premium to the farmer, who should be rewarded for the way they have produced their food, whose story in the production has a tremendous value in my opinion. It's all about educating the final consumer and how they can play their part in healing the planet on which they inhabit. As I have said many times before, there is NO PLANET B.
The other point I keep making is that as farmers, we have a lot of power if we stand together as one! A big impossible task you may say! Well, I always have the belief that anything is possible, and the world is a small place in the bigger scheme of things. As the natural capital market is starting to gain more ground along with Carbon, it is my belief that farmers are the heroes of the world since nobody else can heal the planet whilst providing food; so, we should lift our heads and stand proud in that fact! We need to stand together as one and not try to sell cheaper than our neighbour just to get the deal! Natural capital is so precious and valuable; moving forward it's so important that we don't undersell ourselves and devalue it before the market even gets going: Together we are strong.
The Green Farm Collective Open Day conference was also the launch of the Green Innovation Award (£10000). Thanks must go to all sponsors of the Award. The idea has come from Mike Harrington and me wanting an award to give the lucky winner or winners the chance to hopefully implement an innovative idea that they have always wanted to try, but not had the funds! The idea will be that we follow the winner on their journey making their idea come to fruition and work (hopefully) so that others can learn from the experience. We still have so much to learn and hopefully this fund can play a part in that journey. Entries are open until Christmas 2023, so plenty of time to mull your ideas over! To enter, please scan the code pictured, or get in touch with Green Farm Collective on www.greenfarmcollective.com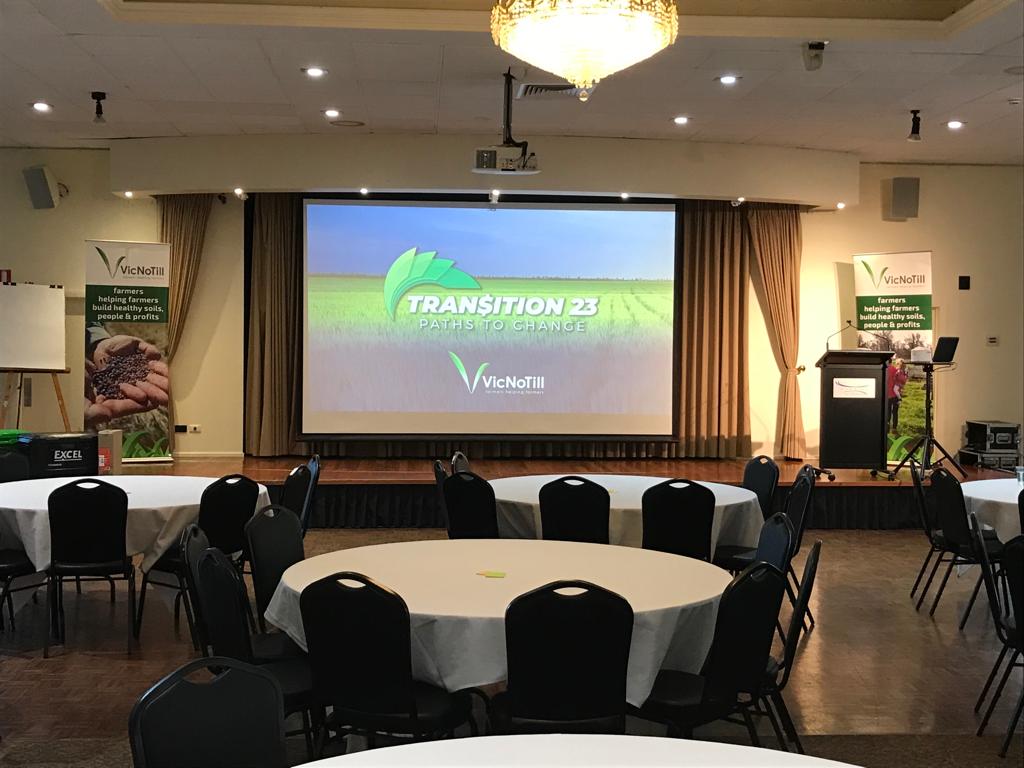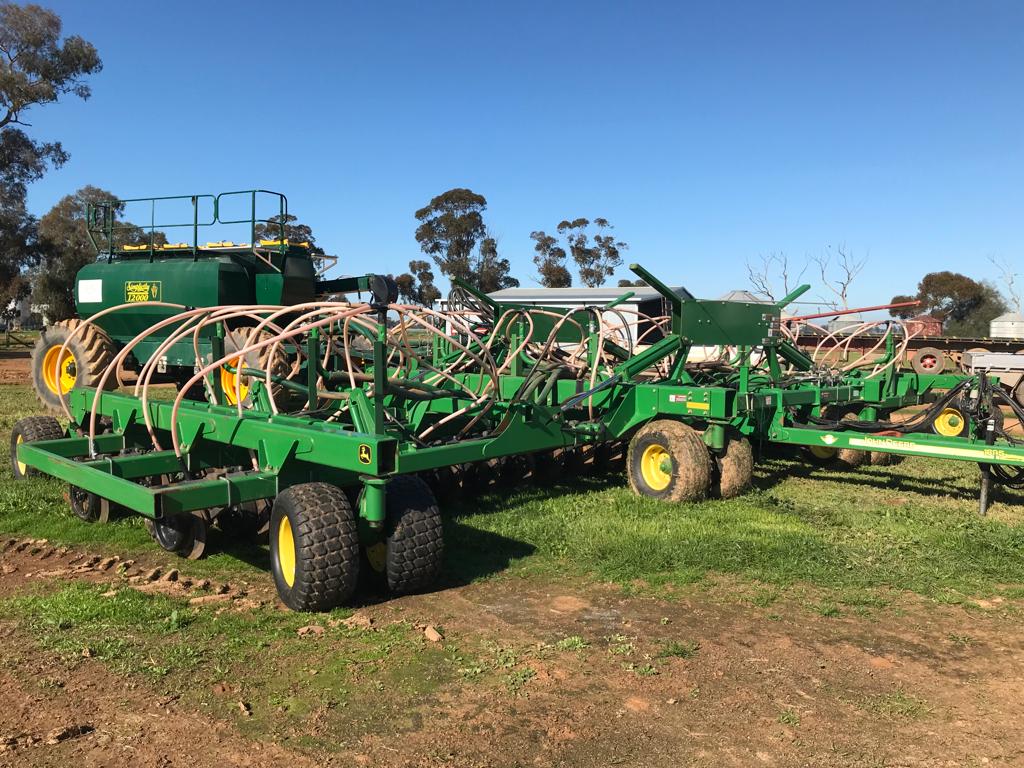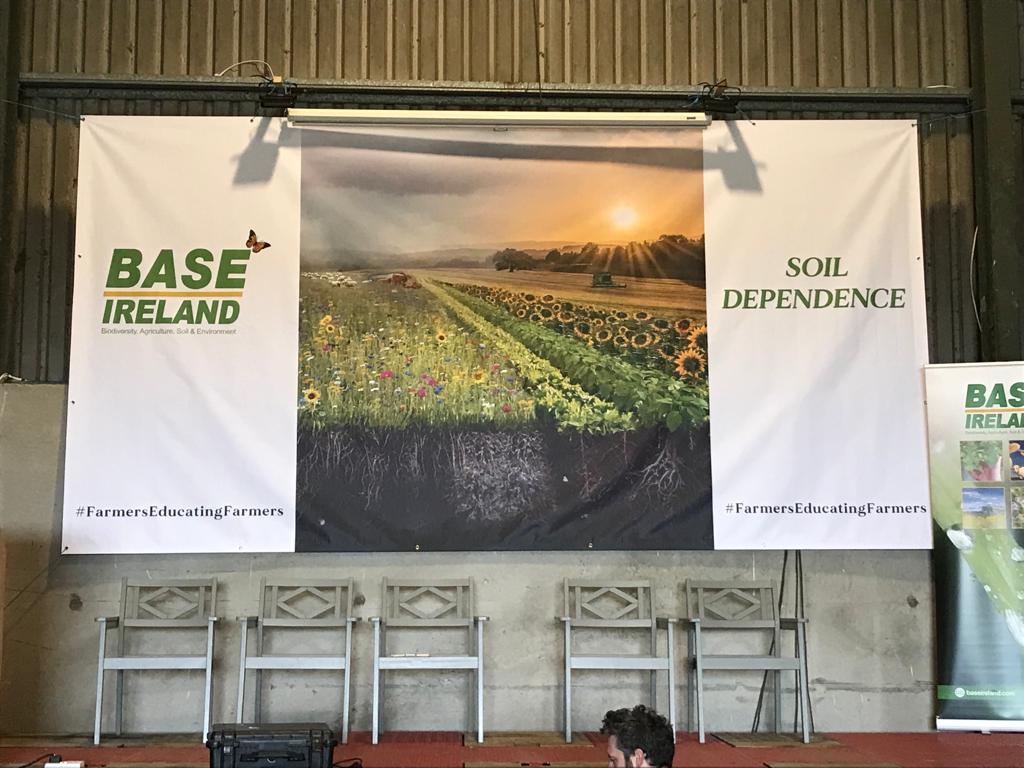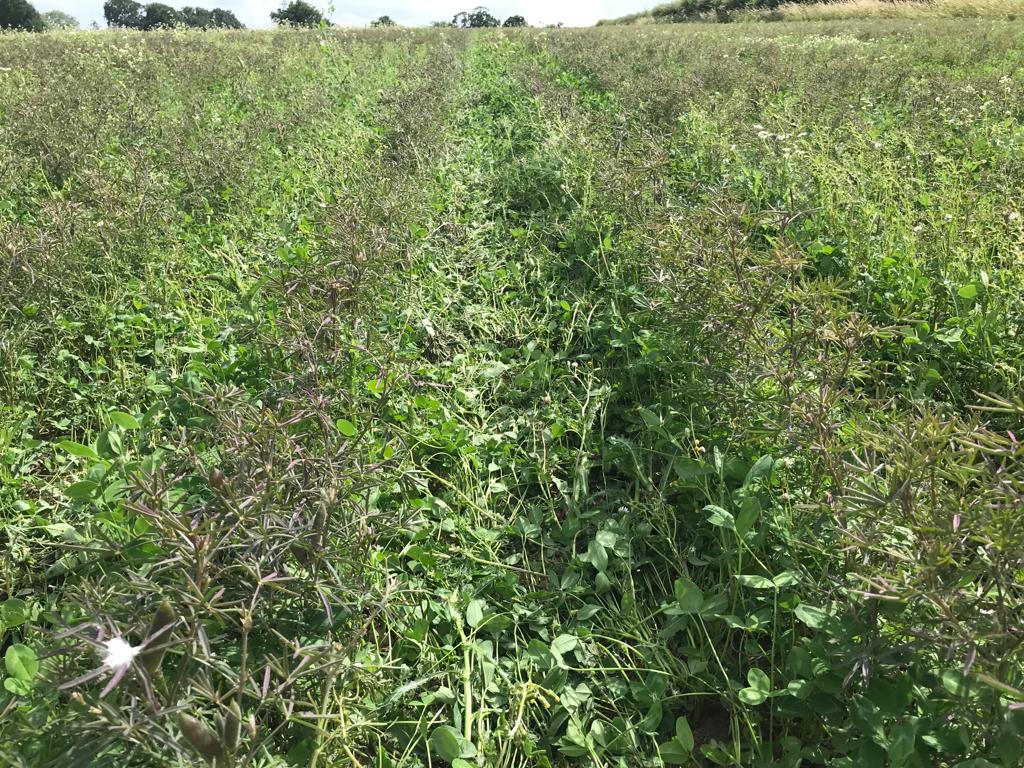 Lots of trials have taken place over the last growing period (as ever) from growing crops (wheat/barley) just with amino acids (50kg soil applied N) please see picture the amino acids being on the left of the picture in wheat. I have also run a trial with Mike Harrington, once again comparing nitrogen rates and biological products. Nitrogen has to be in the system from somewhere, be it from the atmosphere, from legumes, or from synthetic inputs; it has to be in the system and it needs to be balanced. It is our best friend and worst enemy all rolled into one, which is why I monitor crops constantly using sap testing to make sure everything is balanced (Intelligent Farming). This then enables me to farm without fungicides, insecticides and growth regs etc. Nitrogen rates varied from 260kg/N/ha to nothing, yields varied from 6.2 t/ha to 9.1 t/ha It was very interesting to see that the best yield came from 160kg of N, not the 260kg as this was just too much for the system to cope with and doing more harm than good. My best yield this year from foliar fed crops was 9.2 t/ha – I just didn't get the water yet again!
I have also done a trial using an inter row mower on my Lupins – another superb machine made by TTEngineering (Thanks to Martin Lingham for the lone of the machine – see the pictures). This was done with red clover, the idea being that the clover would be the understory to control any other plants growing and provide extra food for the lupins once I mowed, as the clover would then release its N. All great plans do not always work. Due to the dry June, the clover took more water from the lupins, causing dormancy in the lupins and once the rain did come, the clover subsequently swamped the lupins… disaster! Well, you always learn more when things go wrong in my opinion, so I now know that I can get good ground cover! At the time of drilling my broadcaster gave up the drill as I wanted to broadcast in between rows which would have been a lot better. Instead, I broadcast using the quad bike. Also, seed rates could have been halved. I also tried Kings understory mix which has worked better and there are lupins, but again drilled too thick: much knowledge gained going forward.
I am also running a trial for Wildfarmed where we aim to measure the effects of Glyphosate on soil biology compared to cultivations! Using glyphosate straight and with amendments! Looking forward to seeing how this one goes! A Vermicast trial has been run in my spring barley with @soilnurture.co.uk Worms offer so much! And finally, I will be running a trial with Biochar from Capchar. Com, this is along with others… every day is a learning day!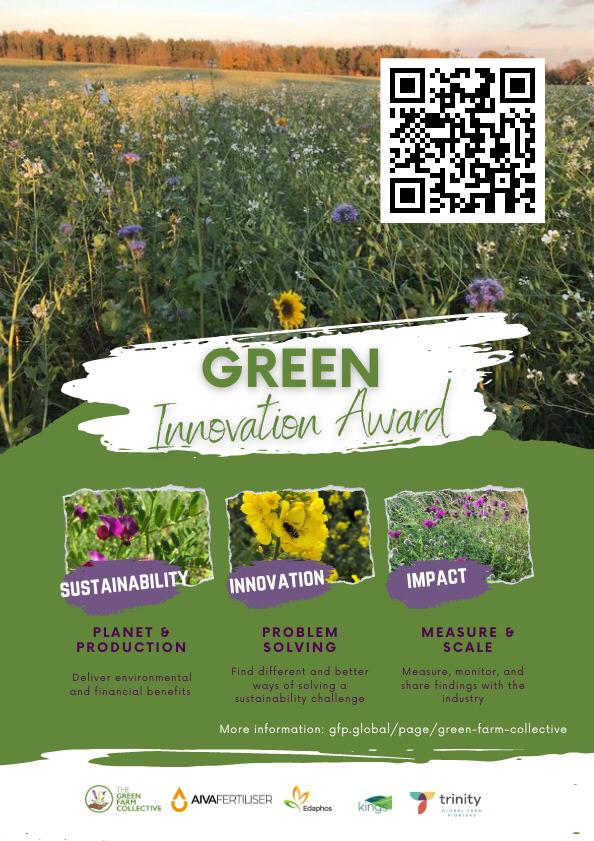 I have met some fantastic farmers and people over the year at different events I have been speaking at. A couple of the highlights were The Soil Dependence Day in Ireland organised by Base Ireland, held at Norman Dunnes' farm in Maynooth. On arriving I was greeted by Tommy Tierney as they had just opened the barrel of the Guiness! It's always amazing that once Guiness is involved, time just flies by! The day was very well attended with some other brilliant speakers joining me on stage and below ground for Robbie Byrne in the soil pit – probably where he feels at home.
It was also great to see Philip Reck's name living on in the form of the Soil Farmer of the Year award which went to a well deserving farmer Gareth Culligan. Well done to the organisers for a fantastic event.
I was also very privileged to be asked to speak at Vic-NoTill in Victoria, South Australia, at their Transition 23 Conference. Not the best time to be leaving the farm in July, but everything just worked out fine and as it happened, I could have stayed longer due to the appalling weather we were having here! It was a full-on trip visiting many farms prior to the conference. Starting off in New South Wales at Marrar with Dan Fox, President and Brendan Pattison we had a great couple of days, looking at soil with Col Bowey, Consultant, and Dave Bush, Agronomist. I have seen some of the oldest soils in the world while visiting, but also, as is the case everywhere I go, some tired, abused soils; heavy metals being a big problem. Aluminium being one of the worst as is often the case here (Aluminium being linked to Alzheimer's). It was also my first introduction to a stubby holder! Having heard about the obligatory stubby holder many times, the Aussies were amused that we don't tend to have them. "They are just to stop your beer getting warm mate…." one told me, "…. but you Poms like warm beer don't ya'?" To which I replied, "No mate, we just drink it before it has a chance to get warm!"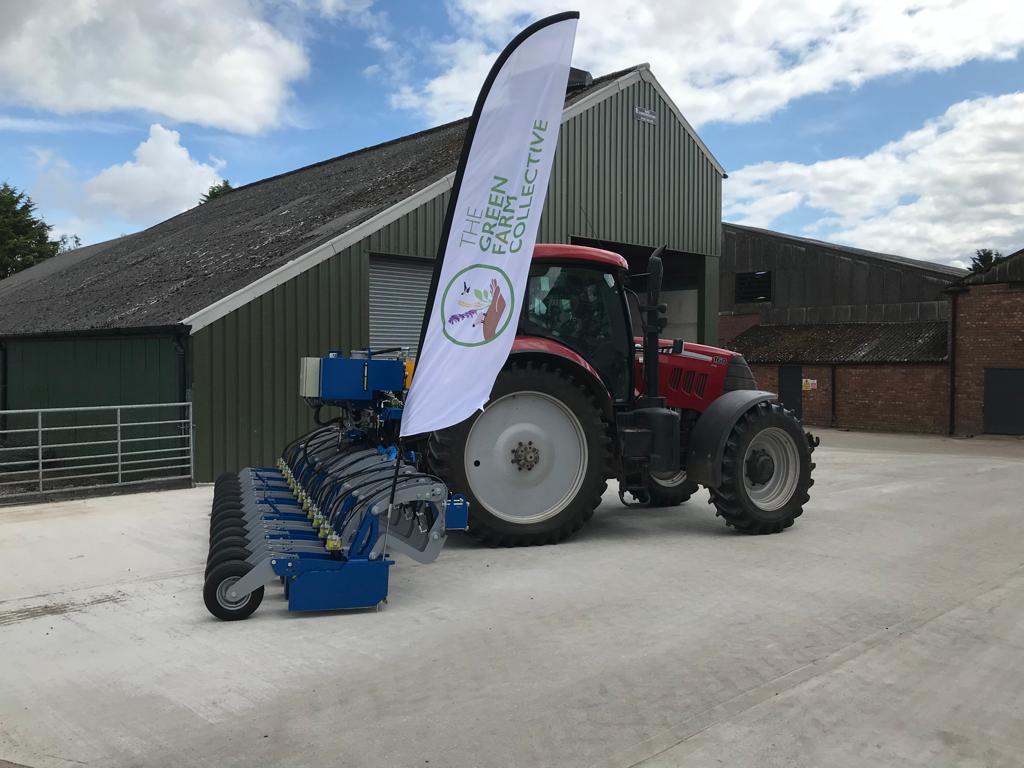 Victoria was having a very wet winter while I was visiting, with granite rocky outcrops that just kept on giving more to the mix in the form of heavy metals. Humates and calcium were the prescription, which were getting over the problem well along with foliar feeding. As farmers I always feel we are some of the most versatile adaptable people on the planet, in that we don't give up and always try to have optimism for the coming year. The conference was a 3-day event. I spent the first day in a soil pit hosted at Hugh Macagues' farm Rochester just outside Moama. Hugh also had a fine collection of vintage combines (Headers) and tractors (all Australian of course). The Following day we were at a fine golf club venue where I spoke on stage of my journey and my approach to biological/nutrition fed crops, keeping the plant nutritionally balanced all the way through the growing season. Finally, after much poking and prodding I will be launching my own website this year, to help farmers learn and overcome problems! So watch my X page @parker419 for its launch.
Finally let's hope for a nice Autumn and finish the year stress free and smiling!