HOW TO PREPARE THE PERFECT SEEDBED

Leading farm machinery specialist, Sumo UK, have re-released their Mixidisc, with the Mixidisc / S, designed for high-speed stubble cultivation for preparing the perfect seedbed. Sumo, the leading British manufacturer of farm machinery, announced it would be making some design amends to the original Mixidisc, which was launched in 2016.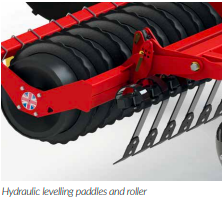 The Mixidisc / S compromises a twin row of concave discs for even contour following in the shallow cultivation systems at the front. Hydraulic levelling paddles then fill in any hollows and level out soil profile, followed by the Sumo patented Multipacka roller that creates a weather proof finish.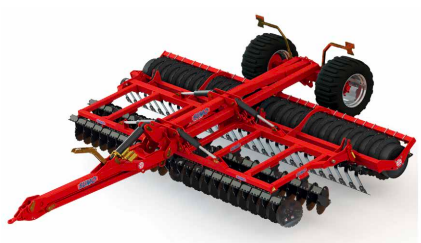 The company, which prides itself on building strong and powerful machinery, with the aim of improving overall farm productivity, say the New Mixidisc / S, is already out working the fields after several orders from the LAMMA 19 event at Birmingham's NEC. "We are thrilled to see the new and improved Mixidisc / S already in the field", says Sales Director of Sumo UK, Mark Curtis. "Our passion for min-till farming is evident in the new and improved Mixidisc / S. "The machine is designed for highspeed stubble cultivation, post-harvest, to quickly incorporate much larger volumes of crop residues, creating a micro-tilth in the soil for fast germination of volunteers and weed seeds. This results in the creation of a stale seedbed, all in just one pass, saving time and money."