WET YEARS ARE NO GOOD FOR DIRECT DRILLS

Oh dear! RAIN, RAIN, RAIN.
"A wet seasons no good for direct drills LAD" is the chant we hear incessantly, often with no experience of any Direct Drill. Yes it is, unworked stubble stands more water than worked, cover crops stand much more water than anything else and provided the tractor is suitably tyred and you're not damaging the structure, if it's not balling up on the wheels then we CAN direct drill. Image 1: Drilling Winter Barley in wet wold land as the storm clouds gathered, if only we knew! This crop is establishing as well as conventionally drilled barley in the next door neighbours field, but for a much lower cost, financially and structurally, they had 6 metres and 300hp, here we have 5 metres and 150hp. Versatility and adaptability has to be the name of the game in a wet season, the Ma/Ag can work in any direct drilling situation and can drill on any kind of cultivation, even straight onto ploughing.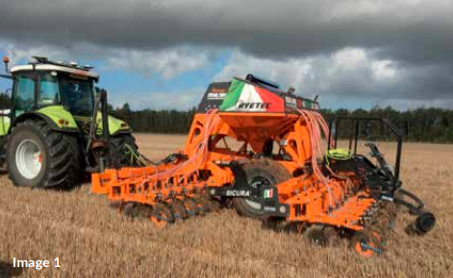 Image 2: The Ma/Ag wide rubber press wheel, means the drill is riding on rubber equivelents to more than ¾ of the drilling width, it travels even on fluffy soils like this one and leaves a firm finish with seed in the right place., the fields rather than the bag !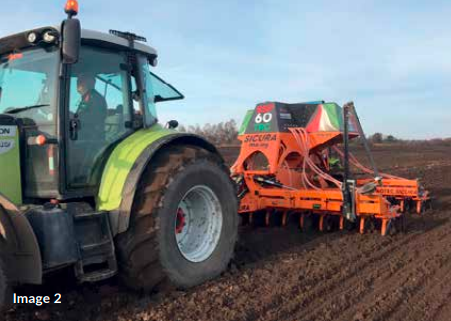 Image 2: Here we prove that a grass ley can easily be direct drilled, grazed as late as possible, no disturbance and maintaing soils structure, its just coming out now, quicker than some ploughed and power harrowed land opposite !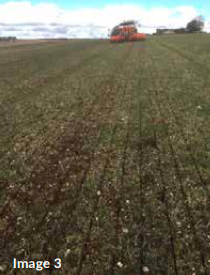 Updates on the crops next time.
For more information, contact
Ryetec, 01944 728186