The UKSO is an online archive of UK soils data from nine research bodies. It provides easy access to fully described datasets allowing everyone to work with the latest UK soil research outputs. Knowledge of soil types and properties underpins good soil-management practices allowing us to develop vital strategies for sustainable agricultural production, UK's carbon balance and a wide range of other services e.g. flood prevention.
What can Farmers do on the UKSO website?
The UKSO map viewer can be used by anyone to explore what we already know about UK soils. A large quantity of soil datasets (mostly as maps) are available, including soil type and a wide range of physical, chemical and biological properties. Each partner organisation has contributed data covering a mix of these topics. Users can also view the data within their own mapping software or apps. UKSO also acts an archive of soil-related resources and information such as soil apps, publications, events and research projects.
What are the main benefits of using the UKSO?
The benefits of the UKSO are significant and wide-ranging, and include:
More transparency and accessibility of data in line with government data policy
Less time being wasted by people either repeating or not being aware of the data already available and how to get hold of it
New scientific understanding of the relationship both between different soil properties and those between soils and other natural resources such as water or biodiversity, using our easy to use map viewer and map export function
Globally greater visibility of our rich soil data holdings, which will hopefully encourage new scientific collaborations and greater investment by businesses who rely on soils, including conservation, construction, utilities, agriculture and the insurance sector
Access to the fundamental soil data needed in the development of new tools such as soil health indicators
Easy access to soil apps which enable us to tap into soil data gathered informally using a crowdsourcing approach
Potential for identifying key areas to help focus future soil monitoring and risk assessment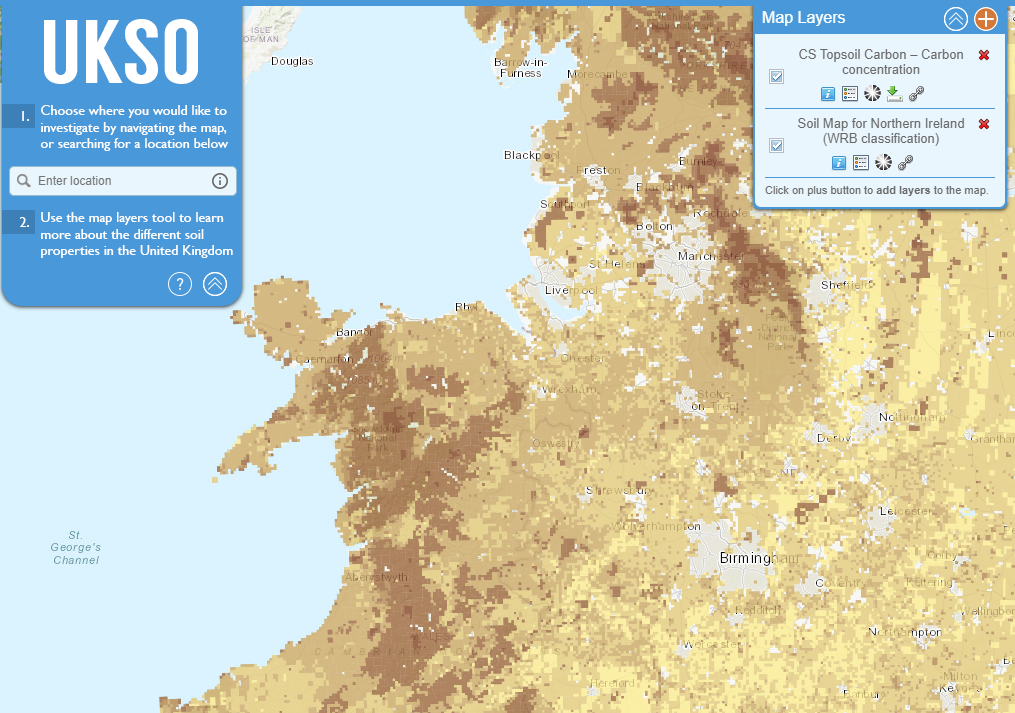 Have a look for yourself by clicking here: https://mapapps2.bgs.ac.uk/ukso/home.html